Keto Peanut Butter Mug Cake (Video)
Missing your old childhood favorite of peanut butter and jelly sandwiches?! Well, we've got the perfect solution. Our Keto Peanut Butter Mug Cake for two uses a combination of peanut butter and peanut butter powder to create a rich flavor, while using fresh mashed blackberries as a topping to this warm, indulgent dessert! Make it in under 5 minutes today.
Peanuts On Keto?
We get asked about peanut butter often. Can you consume it on a keto diet? I've been told it's a legume so it's no no – is that true? Well, I think when it comes to any food you are considering consuming you need to look at the food as a whole, including the macros of the food.
While high in fat and moderate in protein, the carbs can add up on all nut butters. They are caloric-ly dense and easy to consume in surplus! For those reasons they might be best to stay away from, however, they are totally fine to consume on a keto diet and in moderation!
FREE PRINTABLE: Keto Food List
Join 150,000 others to get a FREE keto food list and new recipes every week!
Our Favorite Keto Mug Cakes!
If you haven't checked out our nutritious vs. delicious challenge you've been missing out on two great keto mug cake options! We also have a delicious and dense blueberry mug cake that is perfect for the summer blueberry season, and then when you're ready to transition to fall you must give our pumpkin spice mug cake a try!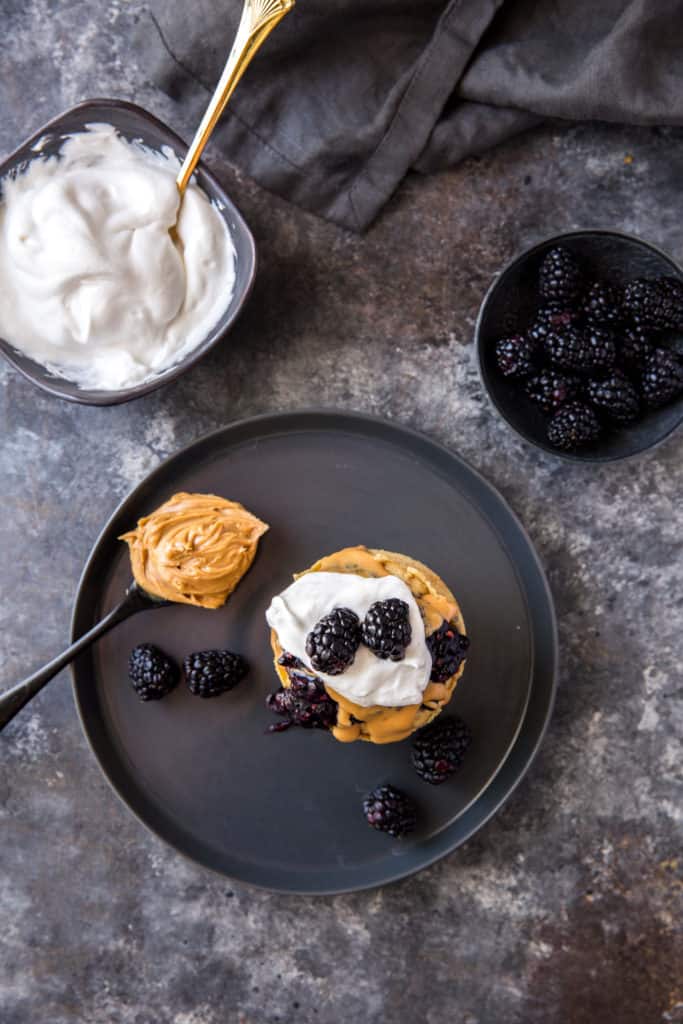 Keto Peanut Butter Mug Cake With Blackberry Jam
This is a perfect date night dessert to split. It's delicious, extremely easy to whip up in under 5 minutes and an even quicker clean up so you can get to all the cuddling and netflix shows! A great side to pair this with if you're serving it up to the family is along side some homemade whipped cream sweetened with powdered erythritol or liquid stevia! Give this keto peanut butter mug cake a try and let us know what you think on Instagram – we love seeing all of your pictures!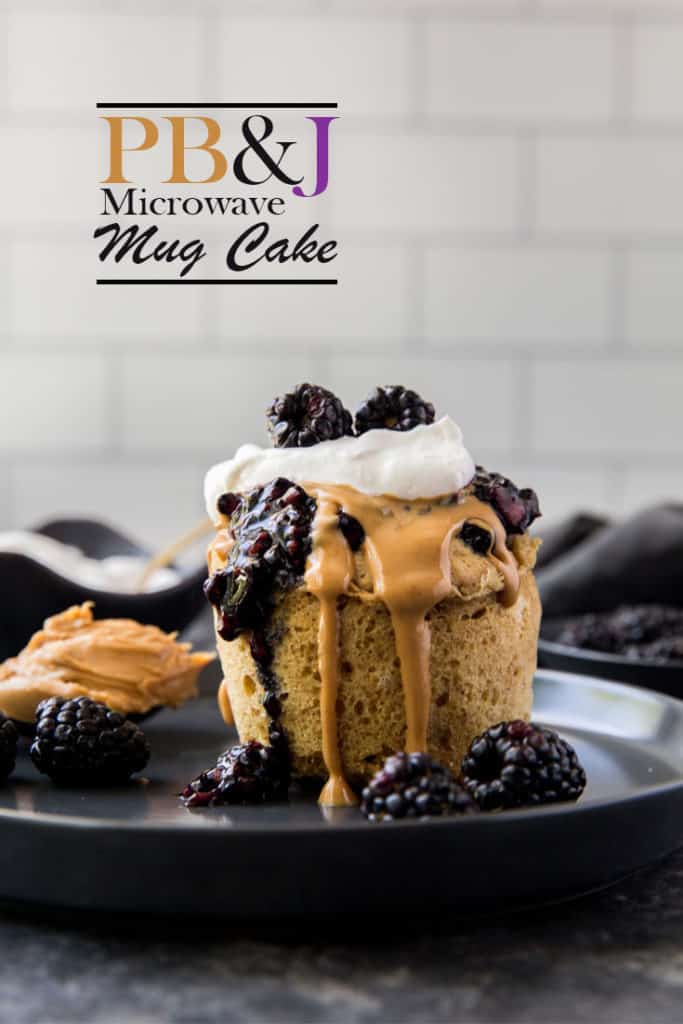 Recipe can be quickly added to MyFitnessPal – Search "KetoConnect – Keto Peanut Butter Mug Cake"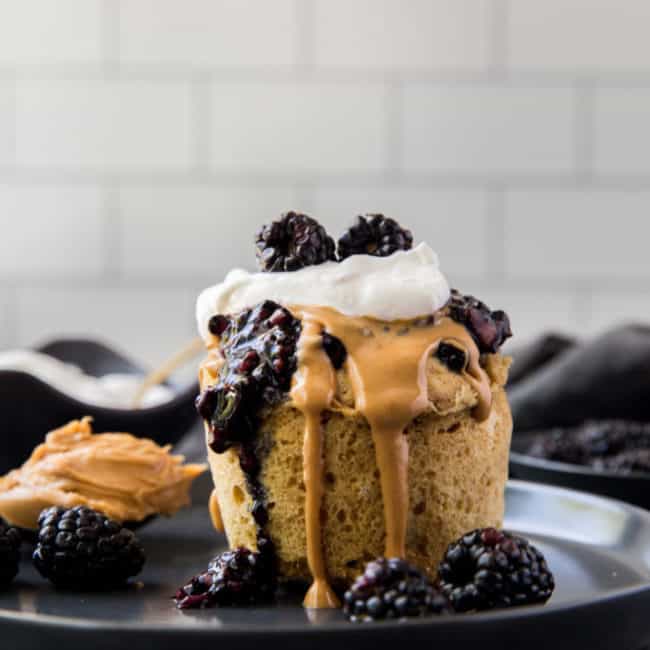 Keto Peanut Butter Mug Cake
Single Serve peanut butter cake made in a mug and topped with keto blackberry jam.
Servings 2 servings
Calories per serving 257kcal
Prep Time: 1 minute
Cook Time: 4 minutes
Instructions:
Add the cream cheese, butter and peanut butter to a mug and microwave for 20 seconds. Mix with a fork.

Add the coconut flour, powdered peanut butter, baking powder, salt and stevia and combine with fork until uniform in texture/consistency.

Add the egg and combine. Microwave for 2 minutes.

Flip over onto a plate or eat right out of the mug. Top with mashed black berries, and drizzle with additional peanut butter, if desired. Enjoy!
Notes
Net Carbs: 6g Servings Size: 1/2 mug cake
Nutrition Facts
Keto Peanut Butter Mug Cake
Amount Per Serving
Calories 257 Calories from Fat 180
% Daily Value*
Fat 20g31%
Carbohydrates 10g3%
Fiber 4g16%
Protein 11g22%
* Percent Daily Values are based on a 2000 calorie diet.