Head to Target for our Top 10 Keto Buys and take home some of our favorite low-carb brands at great prices. From Wal-Mart, to Costco, and Trader Joe's to Sprouts, we've brought you all kinds of keto grocery hauls, but this one was made special for all of our Target lovers. You know who you are.
Keto Grocery Haul
You can find staples like eggs, butter, and meat anywhere, including Target. Target also has a wide variety of keto-friendly snacks and specialty items you can throw in your cart if you're feeling adventurous . Watch our Top 10 Keto Buys at Target video and review our list below.
1. Duke's Meats
We love their Smoked Shorty Sausages for their awesome fat to protein ratio. We prefer to have snacks that are higher in fat than protein to keep us full and provide lots of energy.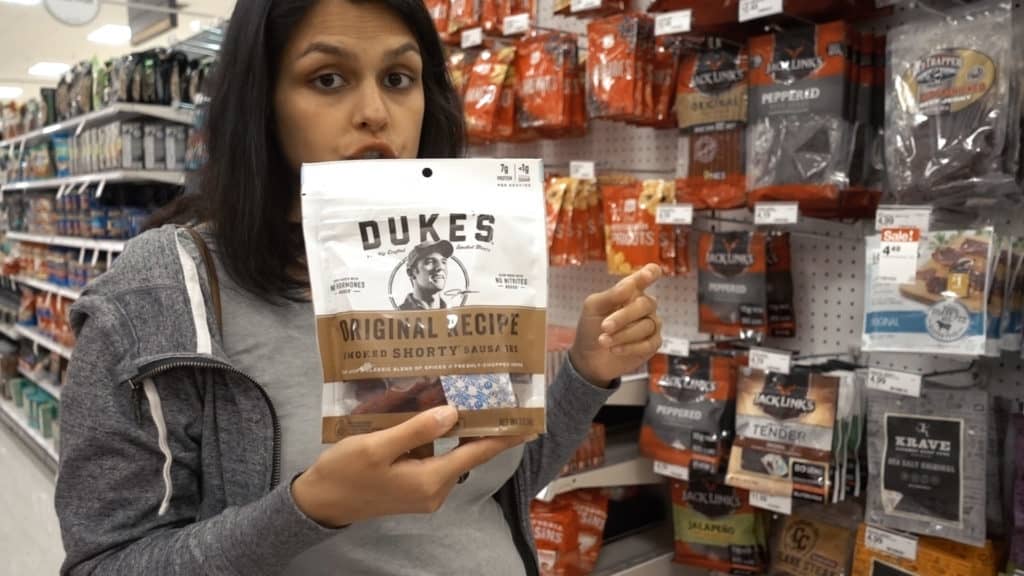 2. FBOMB Nut Butters
These little pouches of macadamia nut butter are the perfect way to take fat on the road. They also have MCT packets which are great for adding fat to any meal like salads and soups. Use our code KETOCONNECT to get 10% off your online order of their nut butters!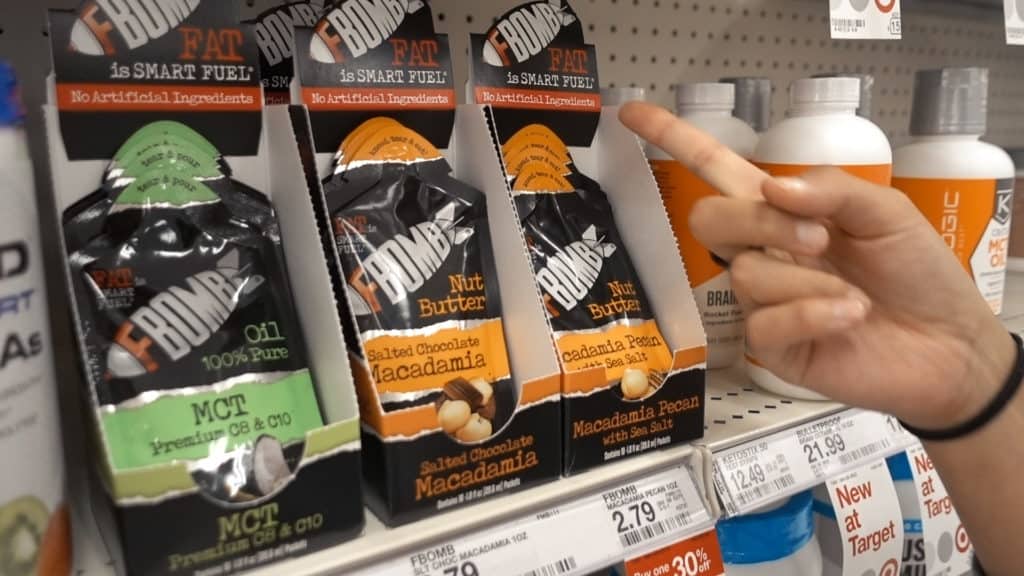 3. Epic Bar
These meat bars are made with high quality ingredients and taste delicious. The Chicken Sriracha and Venison flavors are the best keto options, sitting at 2g total carbs per bar.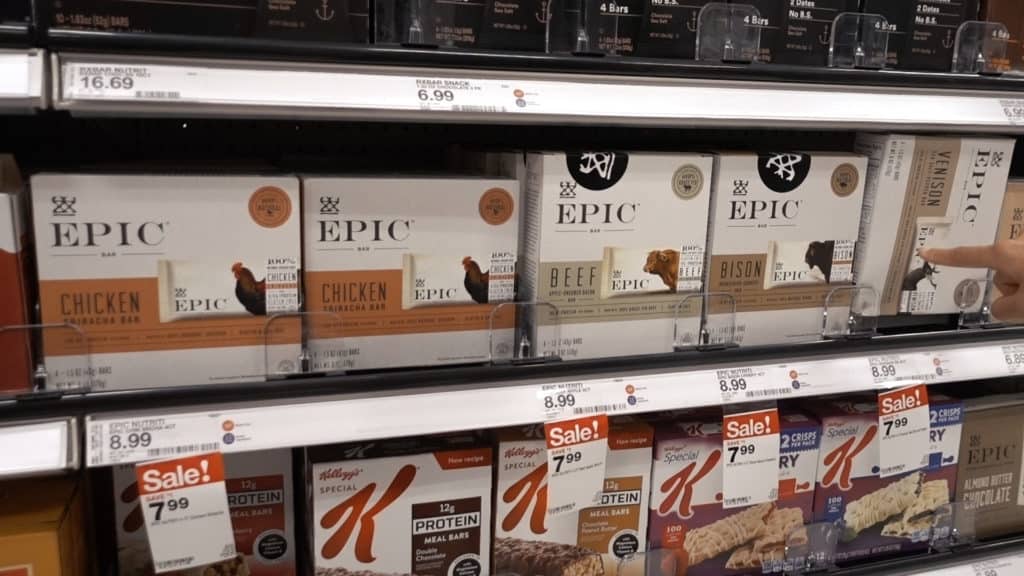 4. Justin's Almond Butter
There is a wide variety of portable nut butter pouches at Target and a few of our favorites are Justin's and RX. Justin's is lower in carbs, but both are great convenient keto options.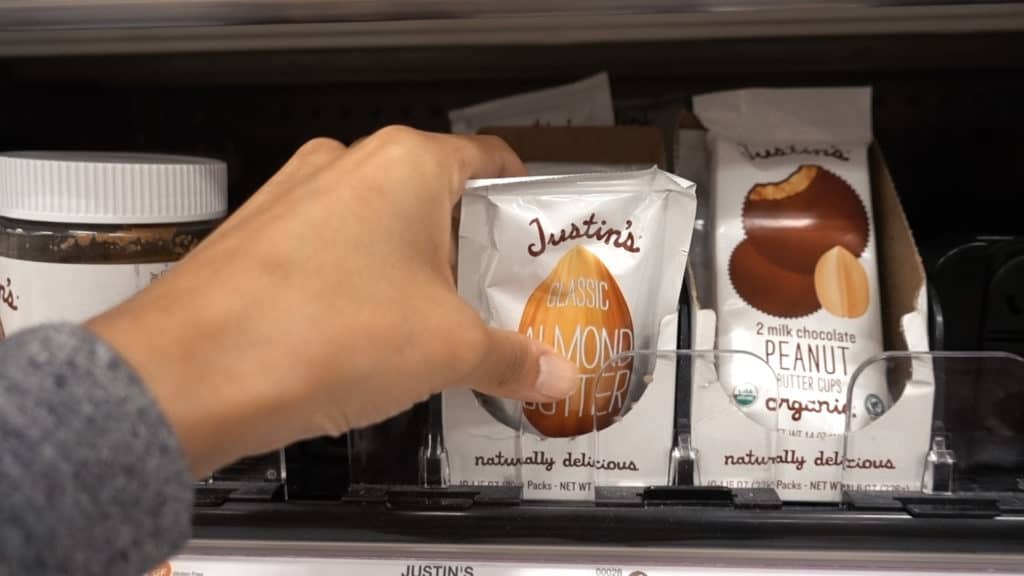 5. Jimmy Dean Eggwhich
If you were a Jimmy Dean fiend in college like Matt, you're going to be excited about these bunless breakfast sandwiches. They're each about 7g of carbs, making them a good option for when those cravings hit.
6. Keto Creamers
We were pleasantly surprised with Target's keto items like creamers, bars, and other speciality items. You might find a tasty new protein powder or interesting creamer to try.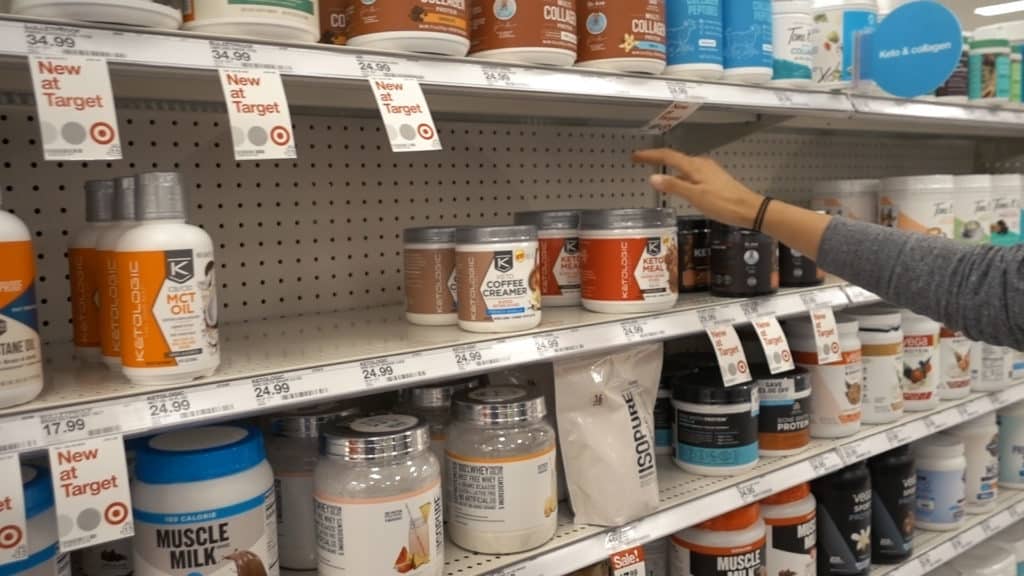 7. Quest Bars
If you can handle all the added fiber in Quest Bars, they are a good low-carb option. We sometimes take them traveling or enjoy one as a movie snack.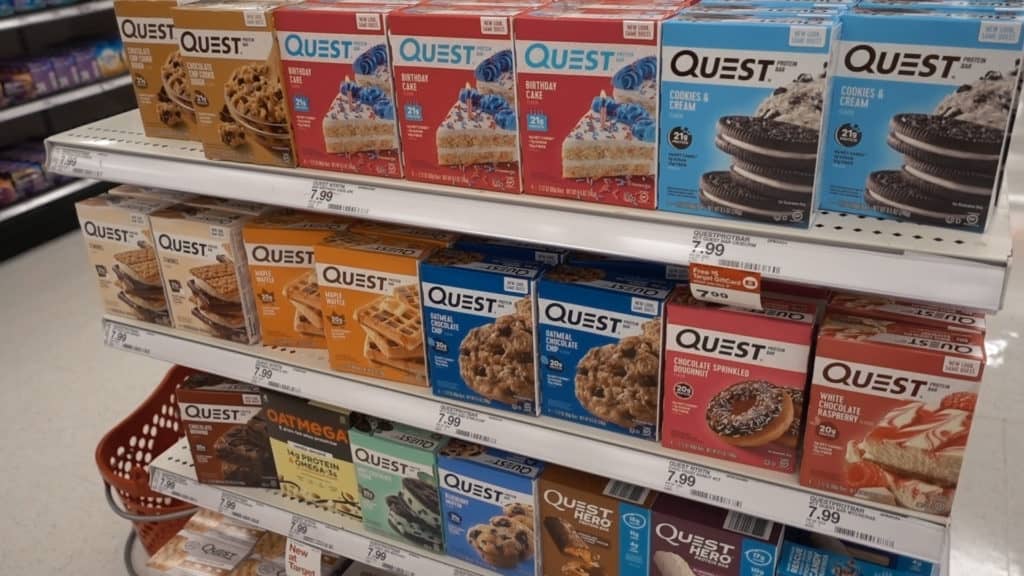 8. Birch Benders Keto Pancake Mix
If you have kids or are just a pancake-lover yourself, these Birch Bender Keto Pancake mixes are a good option. We also have a great Keto Pancake recipe on our blog that you will love.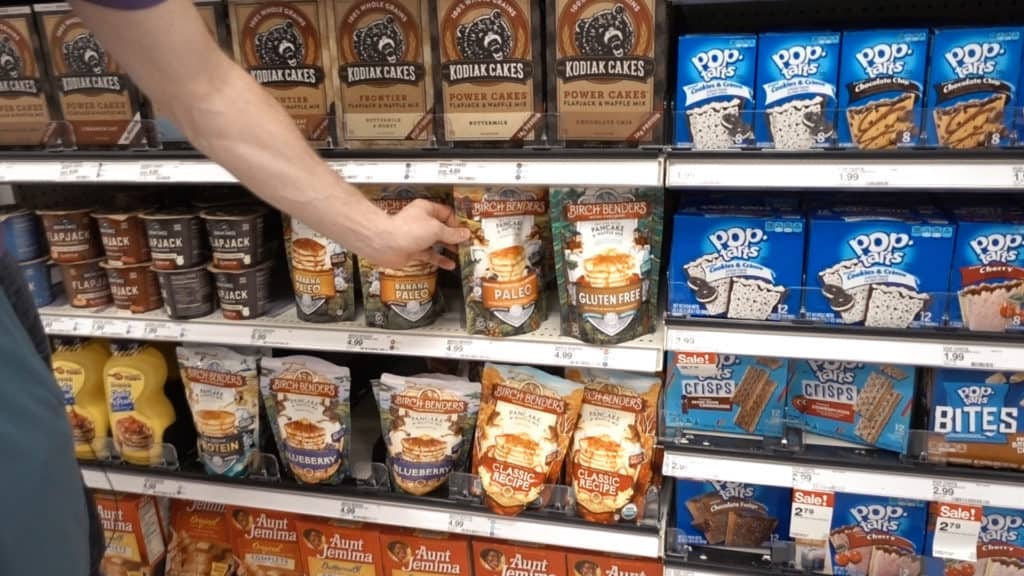 9. Quest Pizza
Check out our video where we give our full review on Quest Pizza! They're a decent keto option, but not the healthiest option. As Matt says, "They're a bit of a science experiment."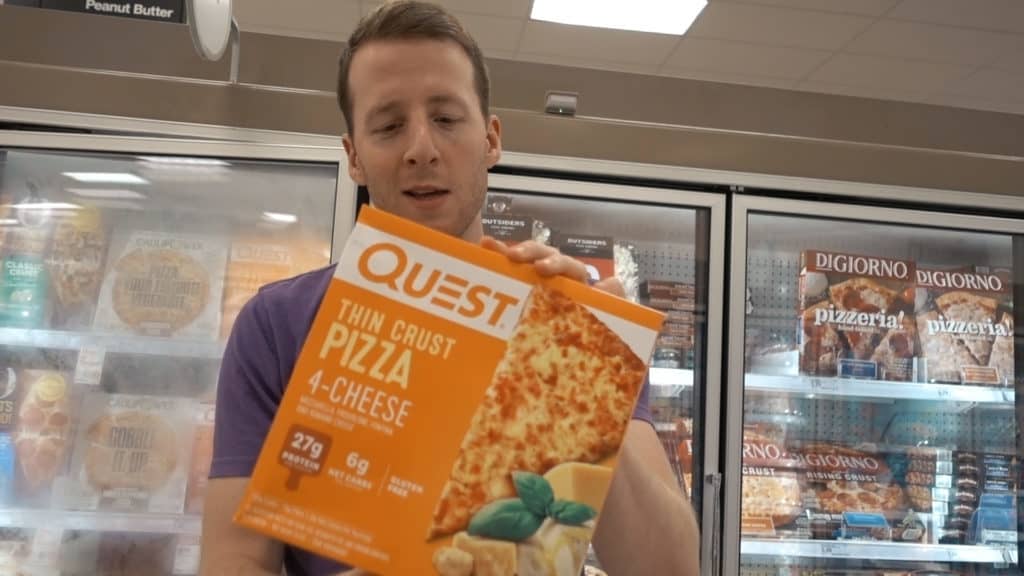 We love this brand of pickles because they're super crunchy and flavorful. We always look for "fresh" pickles which means they were freshly packaged in vinegar, not fermented or brined. This is just a flavor and texture preference.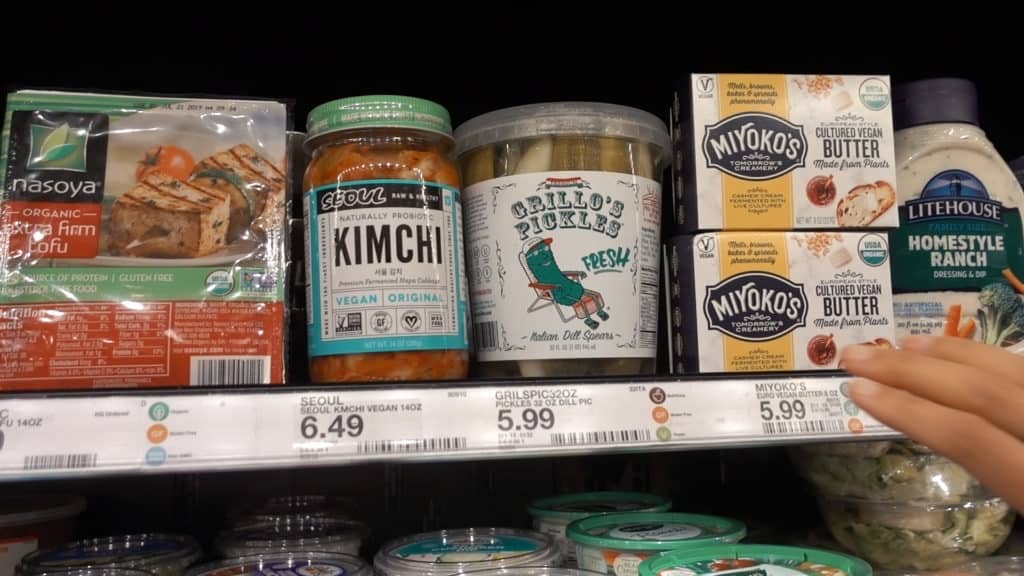 The Worst Keto Buys at Target
As always, there's always something to look out for when shopping for low-carb items. The marketing claims and long lists of ingredients can lead many astray. Here are a few of our not-so-favorite buys at Target.
​Russell Stover Candy
Don't be a sugar-free sucker! These sugar-free candies are sweetened with maltitol which effects blood sugar almost as much as regular white sugar. These are not keto-friendly. Watch our video on maltitol and other sweeteners.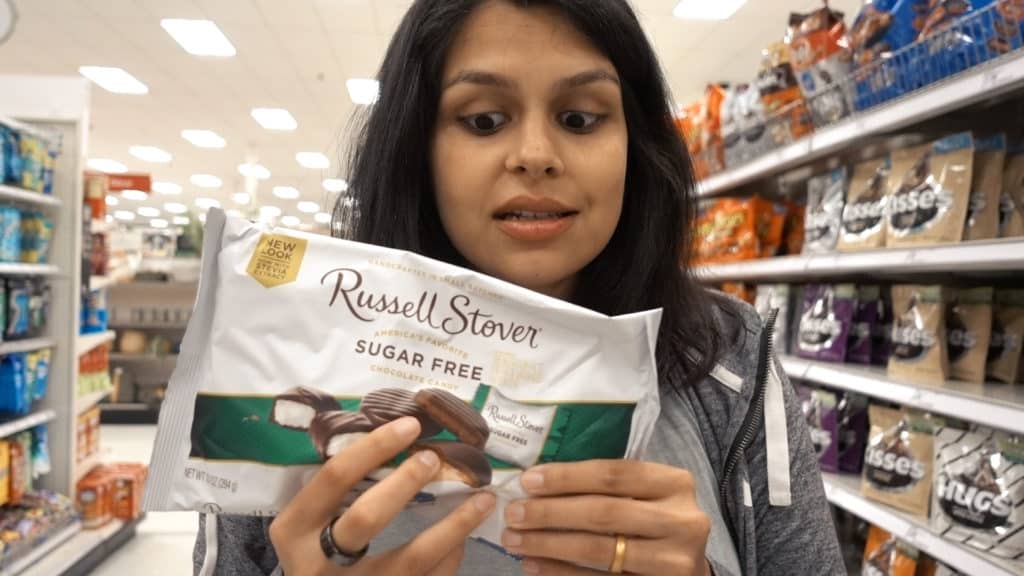 Margarine
Margarine is made with refined vegetable oils which increase inflammation in the body. Inflammation can lead to heart disease, joint pain, and cancer. Check out our post on vegetable oils to learn more.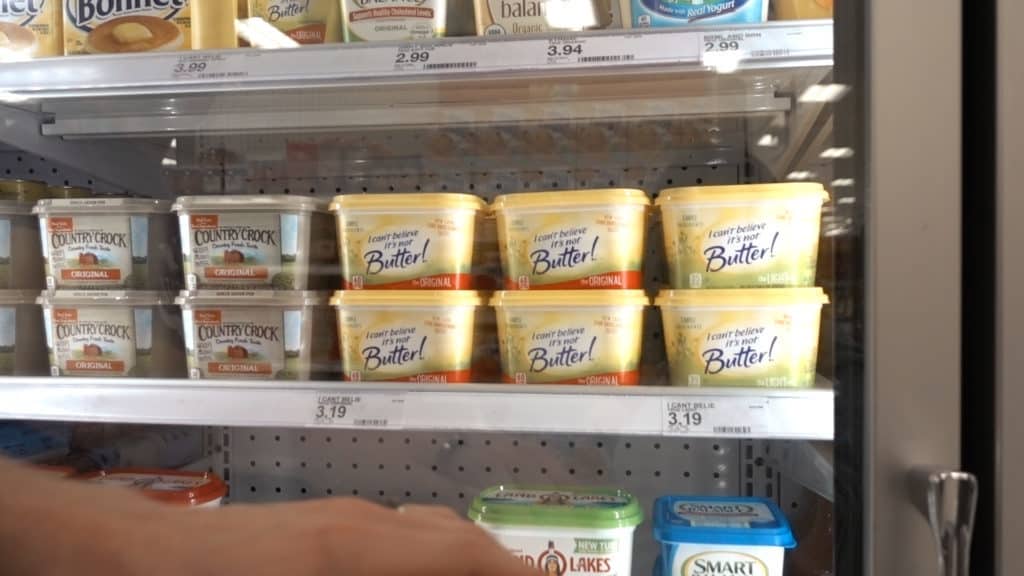 Gatorade and Powerade
You may think you're getting in your electrolytes when drinking these zero-calorie sports drinks, but there's really not a lot of electrolytes in them. Check out our supplements post for the electrolyte products we recommend.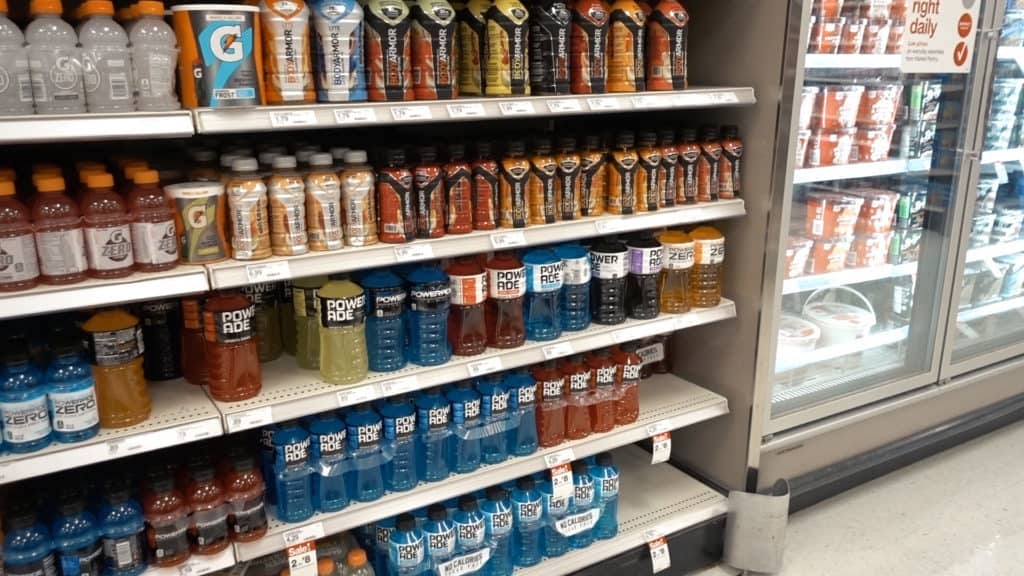 Halo Top Ice Cream
If you have good portion control, then Halo Top can be a decent low-carb ice cream option once and while. We aren't big fans of the ingredients and prefer higher quality keto brands that are sugar-free like Killer Whey and Rebel Creamery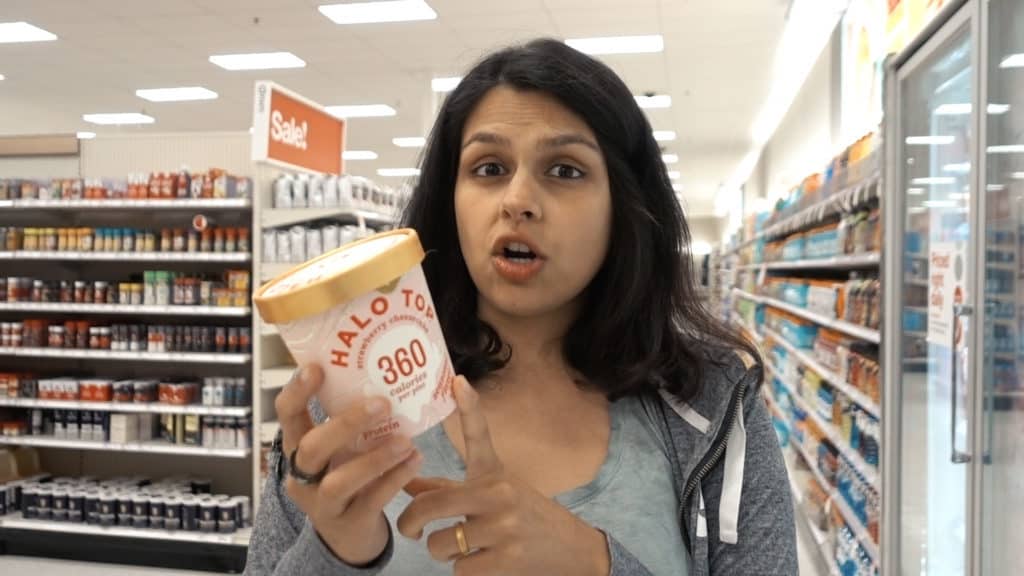 Target Keto Grocery Haul
Target has plenty of keto-friendly goodies to try and some of our favorite staples. Tell us what we missed out on and what you like to buy from Target. Where should we go next for a keto grocery haul? Let us know in the comments!
Written By