Road Trip
There had been a lot of talk surrounding KFC in our home and whether or not we should try it. I told Matthew they had grilled chicken, but wasn't sure if it was year round or just a once in a while thing, like the McRib! The perfect opportunity arose on our hellish 13 hour road trip to TN over Thanksgiving holiday in which we got to find out if the grilled chicken was year round.
We kept snacks to a minimum because was knew how easy it is to get wrapped up in driving and eating so we stopped for bigger meals. After passing about 10 different food signs with almost all the same fast food stops on it, except for the occasional, such as "Shoney's," we decided to just get off and pick. And yup, you guessed it, we hit up the KFC drive through!
Keto Fast Food: KFC Food Quality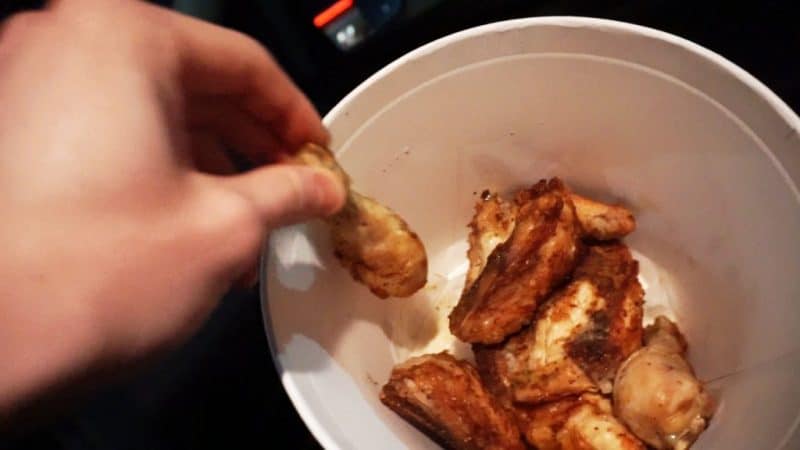 We kept it simple by getting an 8-piece grilled chicken bucket and large green beans. We were lucky enough to snag some butter packets to up the fat content on the green beans. The chicken was good, maybe even great. It was definitely a good on the road keto option and eatable while dirivng! It was seasoned well, the chicken was moist and we also got two pieces of each, leg, thigh, breast and wing.
The string beans were soggy. Actually, they were more like fall apart. They had definitely been brewing in some green bean soup bath all day and night before we got our hands on them. Overall though, they were pretty good and paired well with the chicken.
Should You Go To KFC For A Keto Fast Food Option?
You might still be skeptical and that's totally understandable. If you want the real breakdown and a look into KFC as a Keto Fast Food option, as well as our road trip check out our video below!
Nutriton
Two Thighs: 260cals, 17g fat, 0g carbs, 0g fiber, 27g protein
Two Breasts: 360cals, 13g fat, 0g carbs, 0g fiber, 53g protein
Two Drumstick: 130cals, 6g fat, 0g carbs, 0g fiber, 19g protein
Two Wings: 130cals, 7g fat, 0g carbs, 0g fiber, 16g protein
Large Green Beans: 90cals, 0g fat, 17g carbs, 10g fiber, 5g protein
Total: 970cals, 43g fat, 17g carbs, 10g fiber, 129g protein NC: 7g