Condiments
I have a strong belief that condiments love me as much as I love them. I'll admit though it's hard to say which is my favorite so I'll give you my top three: mayonnaise, soy sauce and BBQ sauce. Mayo and soy sauce fit great in to my keto lifestyle, but BBQ sauce thinks I've been neglecting him, and honestly, he's right! How am I supposed to indulge in something jam packed with brown sugar, white sugar and ketchup?!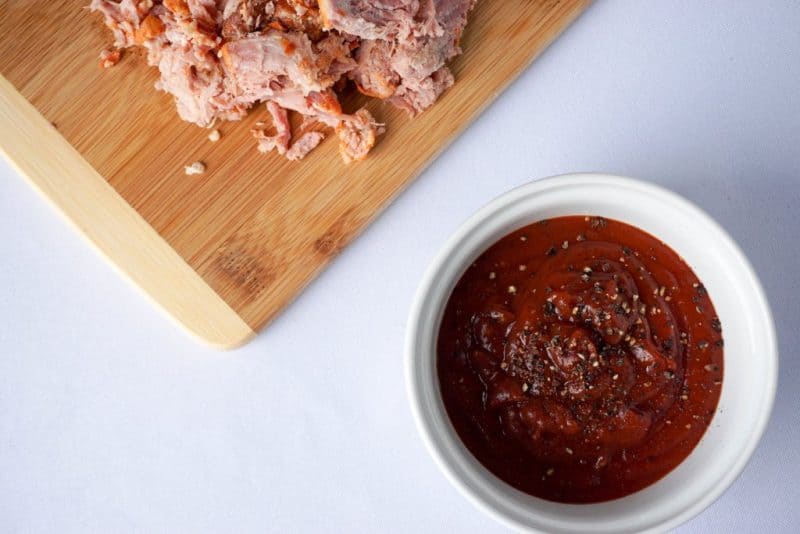 The guilt started building over the past couple months so I decided enough was enough – we belong together after all. I knew it was time to create a Low Carb BBQ Sauce that would satisfy all my condiment desires! The trick to this BBQ sauce is to eliminate most of the sugars and opt in a sugar free maple syrup for the brown sugar and a "reduced sugar" ketchup for the regular ketchup.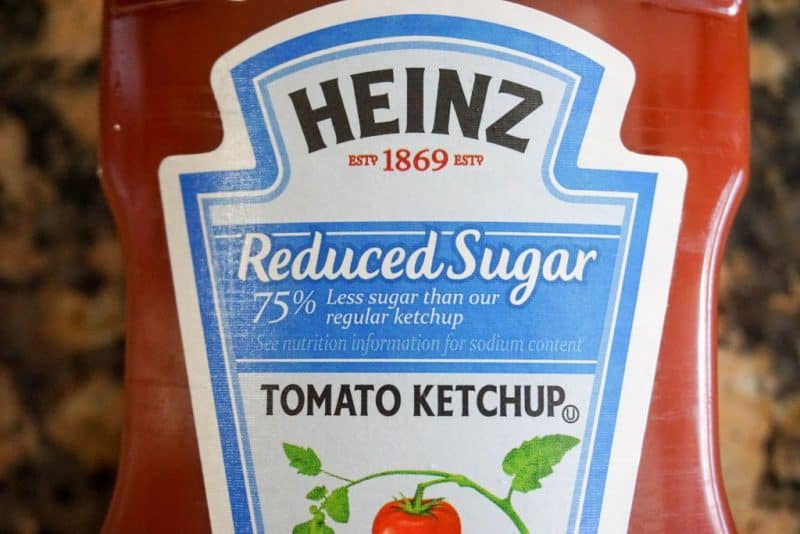 Stir Frequently
Im pretty disappointed in myself for letting our time apart go on for so long given this recipes simplicity! We even cut down on the ingredients we used in a regular store bought BBQ sauce to make ours easy for everyone to make at home. Here's the breakdown:
Reduced Sugar Ketchup
Sugar Free Maple Syrup
Worcestershire Sauce
Apple Cider Vinegar
Water
Onion Powder
Salt
Pepper
The ingredient list may be basic, but the taste is incredible! Once you get all your ingredients into a sauce pan just bring to a boil and then let it simmer for as long as you can hold out. The longer it simmers the more developed the taste will be! But, PLEASE don't forget to stir while it simmers – in fact, stir frequently – or it will clump up onto the sides as it reduces (we let that happen once).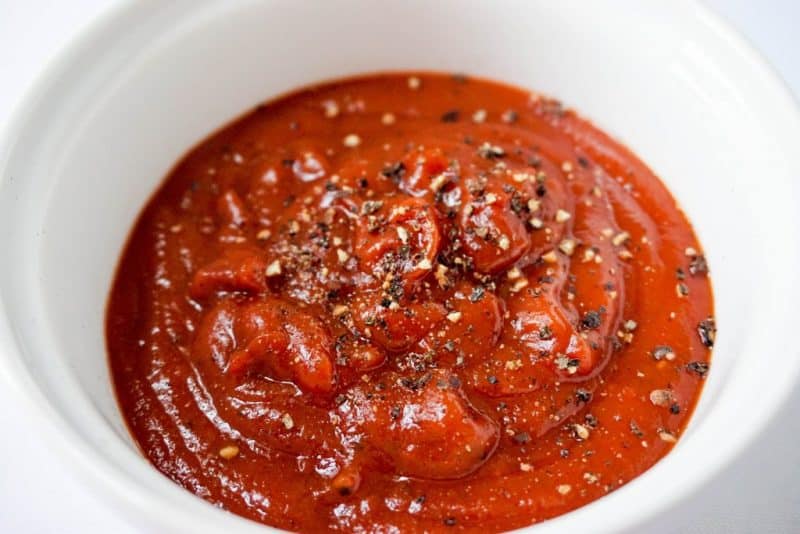 What Will You Use This Low Carb BBQ Sauce For?
I know, its a tough question. Besides eating it right out of the sauce pan there are so many other ways to use it! The first thing we poured it on was pulled pork for some delicious pulled pork sandwiches, and I honestly don't think there could have been a better place for this Low Carb BBQ Sauce! If you are interested in our pulled pork sandwich a recipe post will follow shortly!
Be sure to check out the best keto side dishes for BBQ season for something to pair this delicious BBQ sauce with.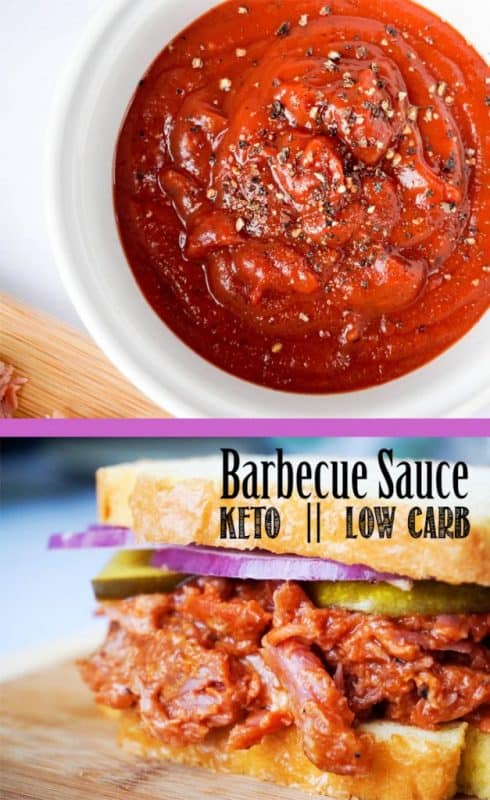 Low Carb BBQ Sauce
Homemade keto barbecue sauce flavored with maple and liquid smoke.
Total Time 1 hour
Servings 8 servings
Calories per serving 11kcal
Instructions:
Combine all the ingredients in sauce pan over high heat and bring to a boil.

Once boiling, turn heat down to a simmer. Allow to simmer for an hour while stirring frequently.

Enjoy!
Nutrition Facts
Low Carb BBQ Sauce
Amount Per Serving
Calories 11
% Daily Value*
Carbohydrates 2g1%
* Percent Daily Values are based on a 2000 calorie diet.
Written By