We know how daunting the task of cooking several pounds of meat can be, so we created our Easy Pulled Pork recipe! The entire process takes anywhere from three to four hours, depending on the amount of meat you cook, but we've given you the ultimate steps to achieve the perfect pulled pork every time.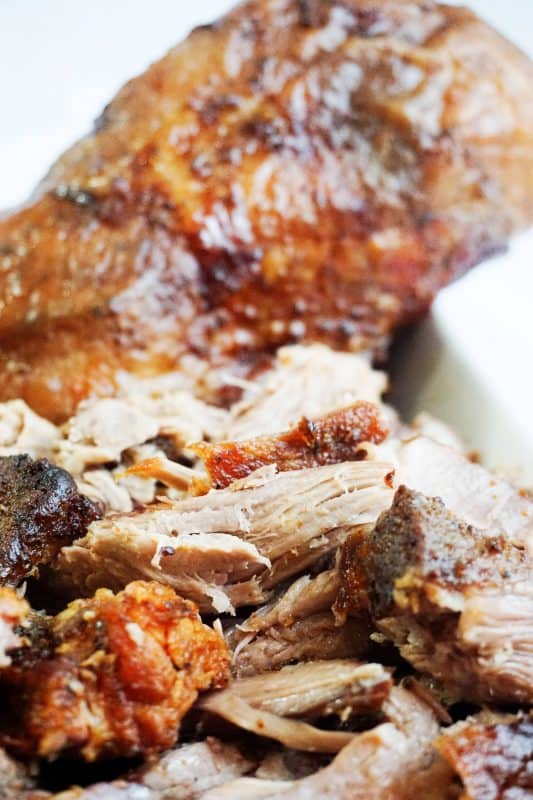 Slow-Cooked Pork
Use our cooking method to ensure the meat has been cooked long enough and that it can be easily shredded by fork or hand. You'll first cook it covered to ensure a tender and moist meat, then uncovered at a higher temperature to achieve a crispy outer coating.
The internal temperature will be 190 degrees at its perfect level of cooked! We've honed in on the correct cooking times for 8-10 pound pork shoulders, but if yours is significantly larger or smaller, you'll want to scale the cooking times accordingly.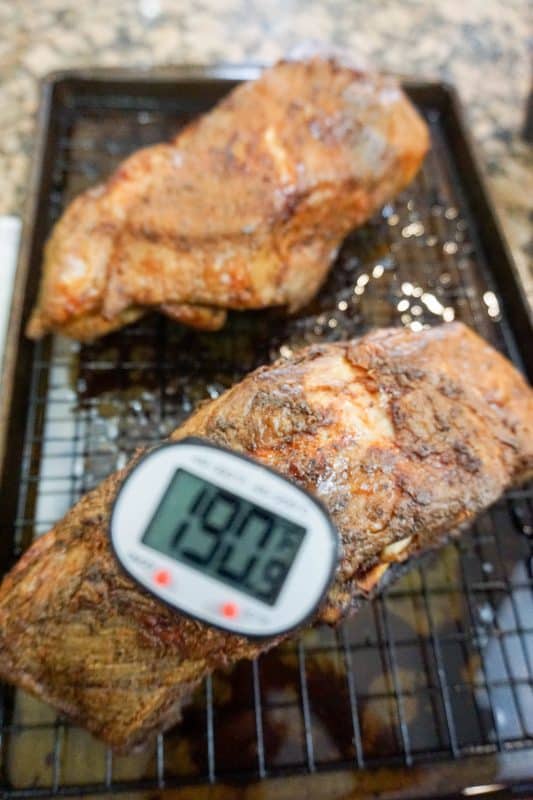 Easy Pulled Pork Dry Rub
​
If you can't tell from my face below, this Easy Pulled Pork has replaced Matthew as the love of my life. At this point, we had brined it overnight and then rubbed it down with a simple, yet flavorful seasoning mix. While brining is optional, it helps keep the meat moist, and when you're cooking meat for over three hours, you don't want to end up with dried out meat.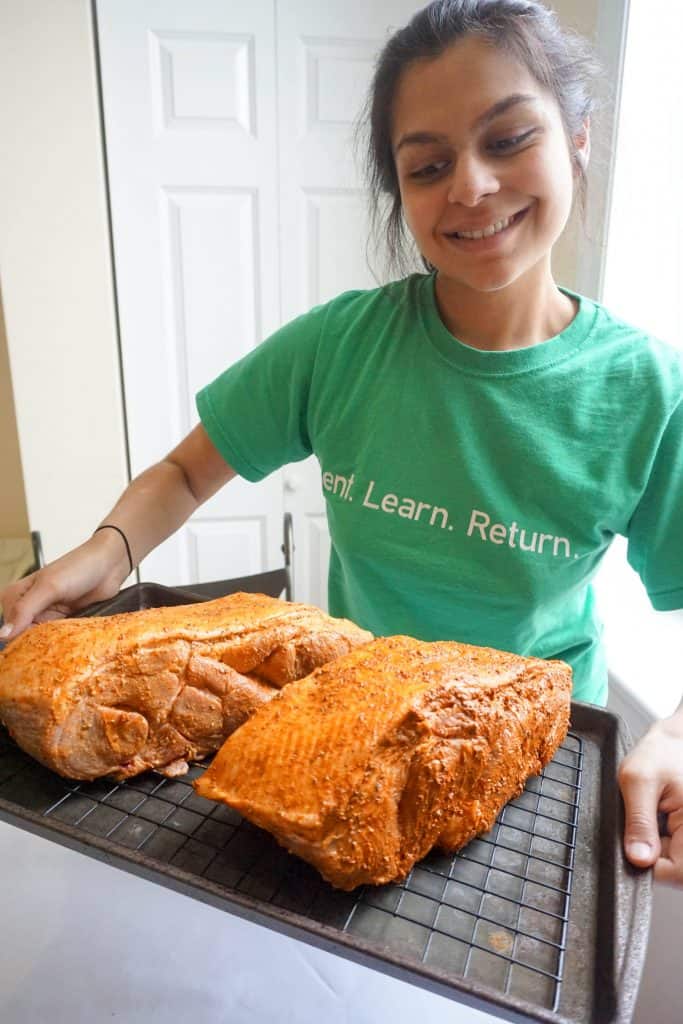 Oven Pulled Pork
We got this bad boy perfectly cooked and pulled after oven roasting it for four and a half hours. It was a long wait, but worth the end result. We opted to go with a brine and rub, but if you need a little sauce in your life our Low Carb BBQ Sauce would pair great with this beast of a meat. You could even go a little crazy and use our Low Carb Rolls to make pulled pork sandwiches!
See our list of the best keto side dishes for BBQ season for more inspiration!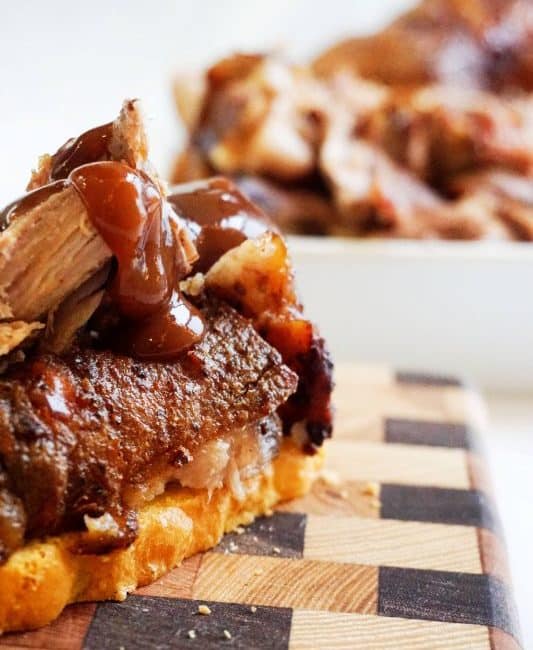 Easy Pulled Pork
An easy pulled pork recipe that you can use for meal prep or pulled pork sandwiches!
Total Time 4 hours 30 minutes
Servings 24 servings
Calories per serving 315kcal
Prep Time: 30 minutes
Cook Time: 4 hours
Instructions:
The ingredients used above are for a 9lb pork butt. Cut pork butt in half and brine for 90 minutes or overnight (preferable) in plastic bags in the brine mixture (split).

Combine all dry ingredients for rub and completely coat the brined pork.

Combine liquid smoke and mustard and coat seasoned pork thoroughly.

Place pork on baking sheet with rack (if you have one) and wrap very tightly with parchment paper and aluminum foil. Be sure to coat several times if necessary.

Place in 325 degree oven for 3 hours.

Take pork out of oven, unwrap completely and turn the oven up to 375 degrees.

Place the unwrapped pork back into a 375 degree oven for an additional 90 minutes. Internal temp should be 190 degrees.

Allow to cool before shredding. Enjoy!
Nutrition Facts
Easy Pulled Pork
Amount Per Serving
Calories 315 Calories from Fat 189
% Daily Value*
Fat 21g32%
Carbohydrates 0.16g0%
Fiber 0.13g1%
Protein 30g60%
* Percent Daily Values are based on a 2000 calorie diet.
Written By