Preparing your own meals ahead of time is not always possible. Whether you're juggling several jobs, have kids to take care of or other important responsibilities a meal delivery service is definitely something you've thought about several times.
To make your choice a little bit easier, we rounded up a detailed Trifecta meals review. In our household, we put a lot of importance when it comes to nutritious food that is full of healthy meals. And of course, it has to be keto and low carb.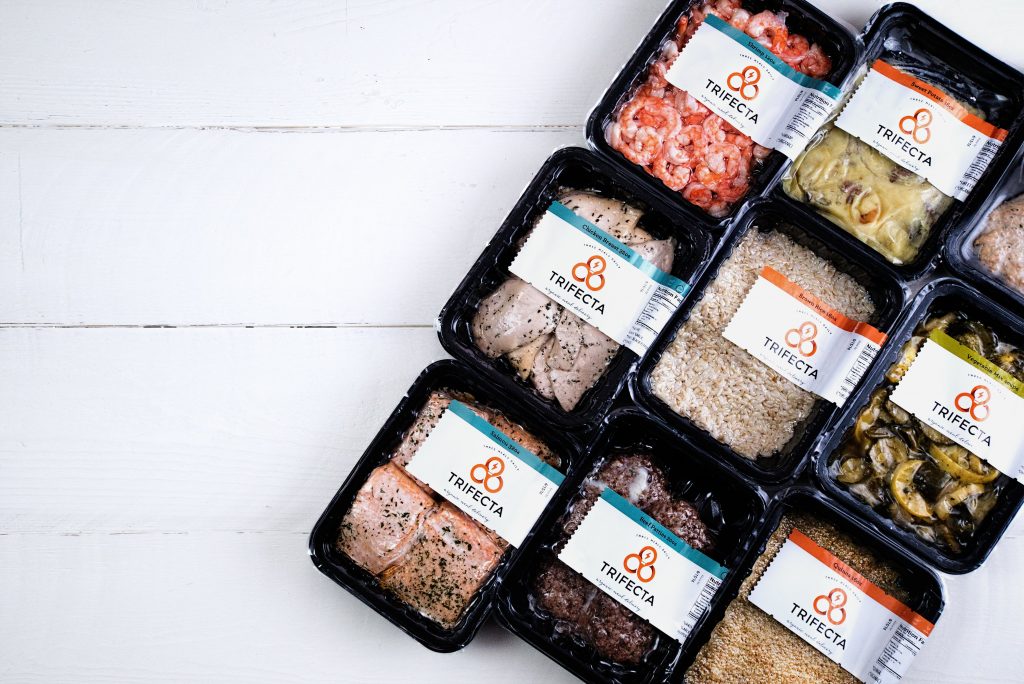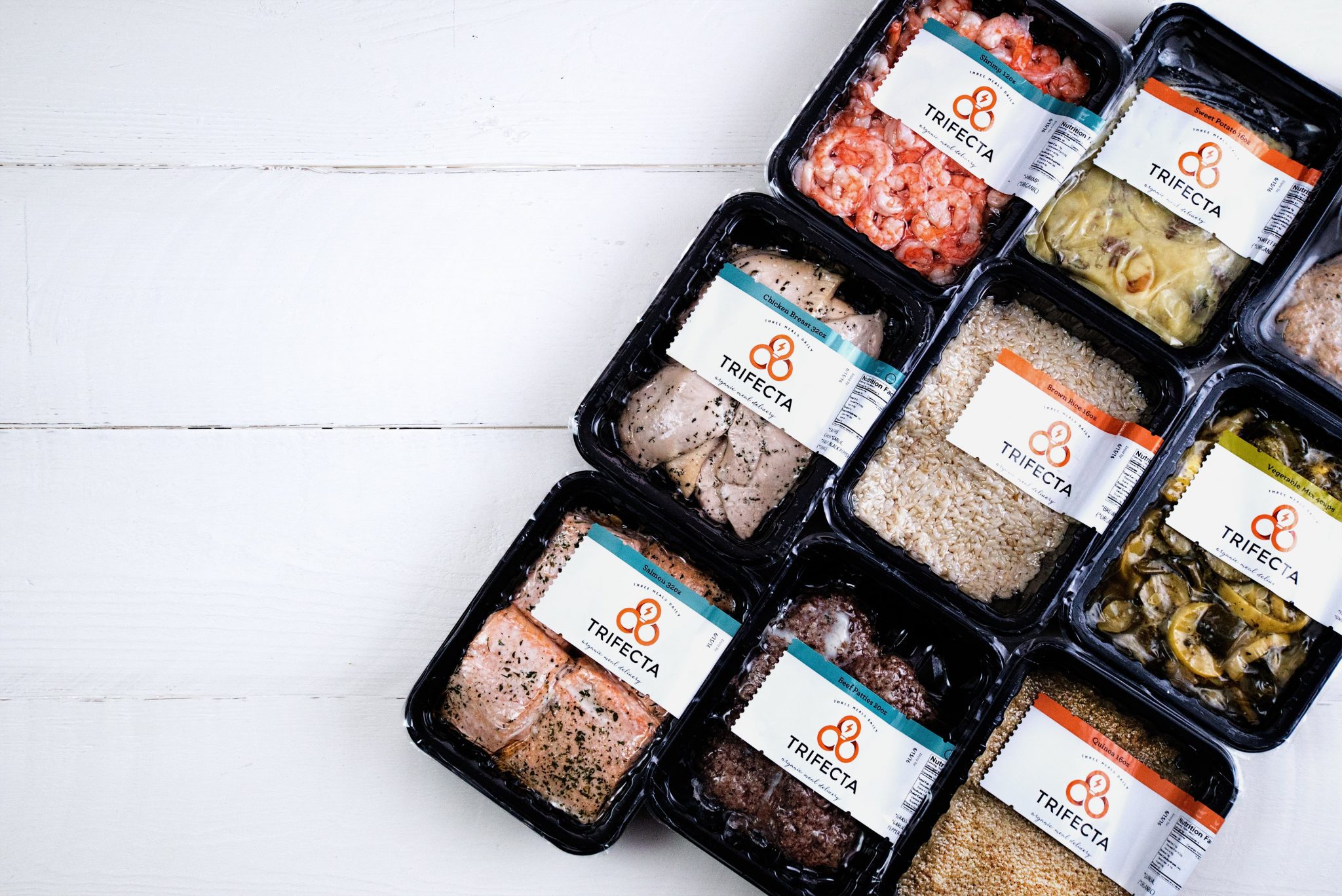 Can I Lose Weight with Trifecta?
Trifecta's keto meal service is a great option if you want to lose weight and not worry about carefully weighing out each ingredient and counting your macronutrients.
Each one of Trifecta Nutrition's prepared meals is around 500 calories, so it will be easy for you to count up all of the calories for the day. No need to worry about going over your daily carbohydrate count, since most of their meals are around 9g of net carbs.
You've probably seen hundreds of people's wonderful weight loss transformations on keto and low carb, and those who ate healthy and nutrient-dense ingredients had the best results.
Because Trifecta's ingredients are organically sourced, you can lose weight and nourish your body at the same time.
The good part is that each meal is also rich in protein which assists in weight loss by keeping you full for longer. All of Trifecta Nutrition's keto meal kits have around 35g of protein per meal. High enough to assist you in weight loss, but not enough to kick you out of ketosis with gluconeogenesis.
How Does Trifecta Meal Delivery Service Work?
Trifecta Nutrition is absolutely awesome when it comes to catering to customer needs. From weekly subscriptions to a money-back guarantee and the ability to cancel anytime, there are plenty of other perks Trifecta meal delivery service offers.
Best Keto Meal Delivery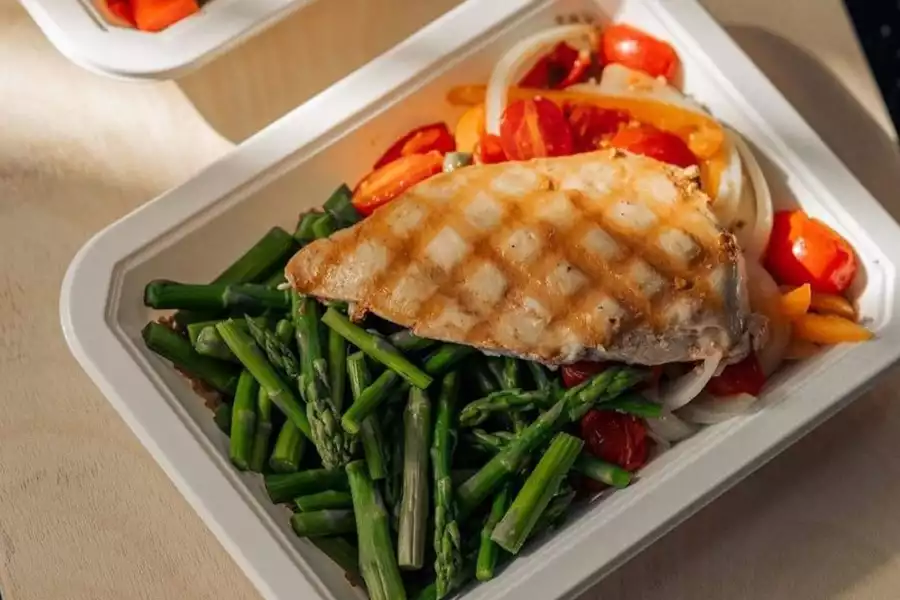 Trifecta Keto Meals
4.7
Trifecta is our top choice for keto friendly meal delivery services. Not only is everything delicious, but they have a huge selection of keto options and everything is organic.
Pros:
Huge selection
Best tasting
Organic
Buy Now
We earn a commission if you make a purchase, at no additional cost to you.
Delivery service
As opposed to other meal delivery services, Trifecta will deliver your fully prepared meals to your door every Friday or Saturday for the following week. Did we also mention Trifecta goes about delivering fresh food for free to all 50 states? Don't have to tell me about free shipping twice.
Don't worry, I used to freak out a little bit at the thought of keeping food in my fridge for a week and eating it. The good thing is that all of Trifecta's meals are vacuumed sealed to keep them fresh in your fridge for 6 to 10 days.
Meal plans
There are a bunch of Trifecta meal plans such as the vegan meal plan and paleo meal plan, but we're obviously going to focus on the keto and low carb option.
To promote healthy eating, Trifecta took extra care to ensure keto balanced meals. The average macronutrients for each meal equal about 500 calories, 35g of fat, 35g of protein, and 9g net carbs.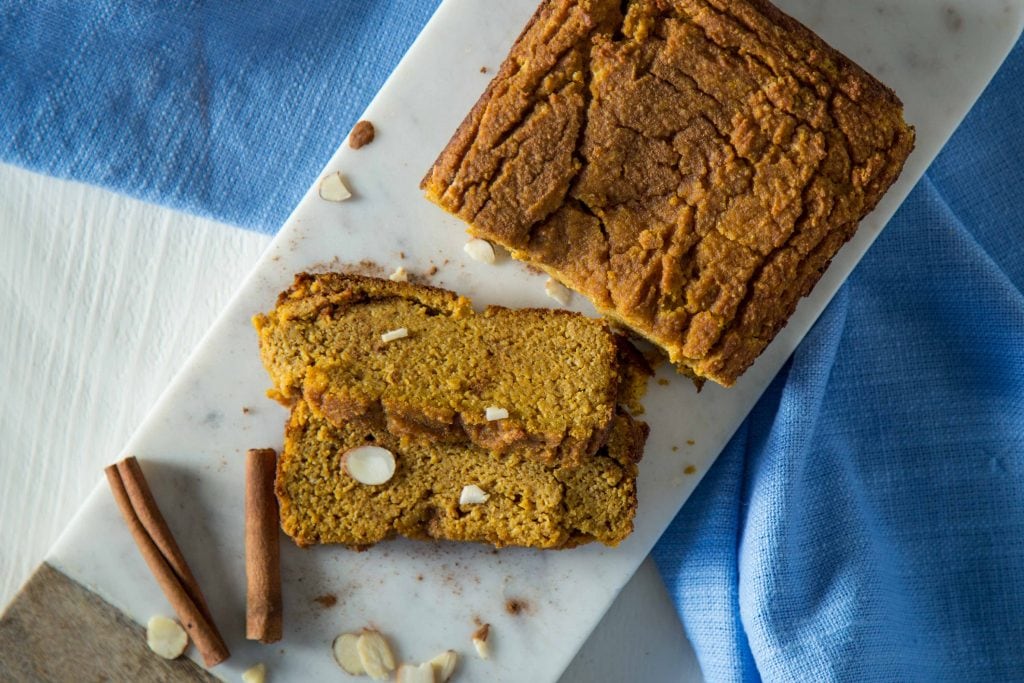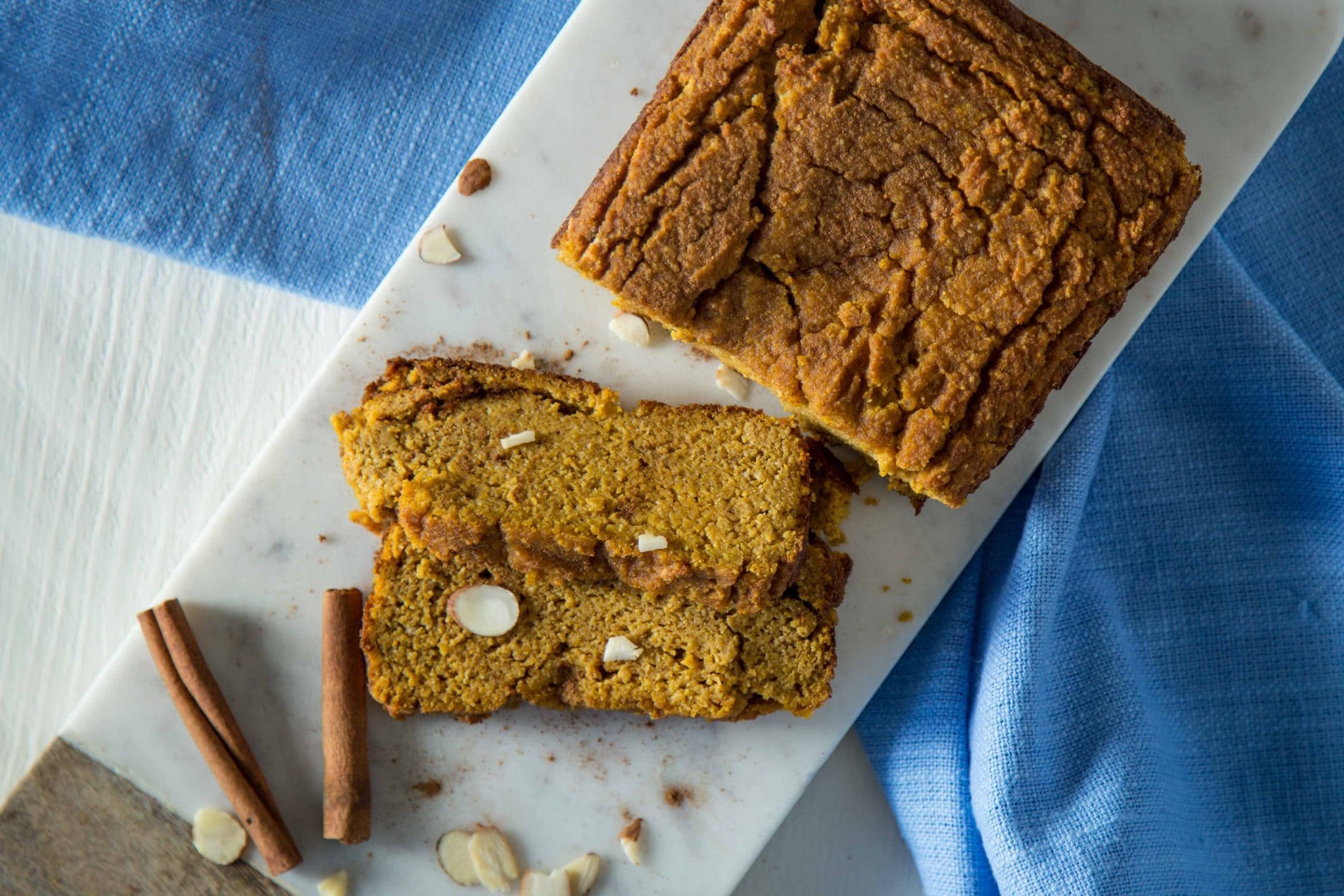 How many meals per day can I get?
There are four options you can choose from – breakfast, lunch, dinner and a 3rd entree. You also get to pick how many days per week you'd like to use Trifecta (5 or 7 days per week).
So, let's say you order breakfast, lunch, dinner and a 3rd entree for 7 days per week. That's four meals per day and equals out to 28 meals in total for the week.
Can I pick which exact meals I want?
You can choose a meal plan but you can't choose specific meals. Honestly, I never found this to be an issue because most Trifecta meals (if not all) are quite delicious. And no, we didn't get any sweet potatoes or brown rice – Trifecta's chefs and nutritionists know what keto is exactly all about.
However, if you do have food allergies then this meal delivery service might not be for you. Most of their keto and low carb meals have dairy and cheeses in them. Unfortunately, there is no way to take them out or swap them for dairy-free ingredients.
Other than that, Trifecta's meal delivery service is really tasty and delicious. They're lightly seasoned just enough to get your taste buds going.
Most of the time you'll get lean proteins in the form of meat or fish. Here are a few sample meals you can expect from Trifecta's delivery:
Chicken breast with spices and mashed cauliflower
Grass fed beef with keto friendly vegetables
Turkey bacon cheddar frittata
Beanless chili con carne
Grilled salmon with pesto and vegetables
Crustless quiche
Trifecta's food quality is seriously over the top. I assume that's not only because of the fresh and organic ingredients they use but also the way they deliver them. You get all meals in between ice packs instead of freezers. That alone makes a huge difference when it comes to the taste at the end.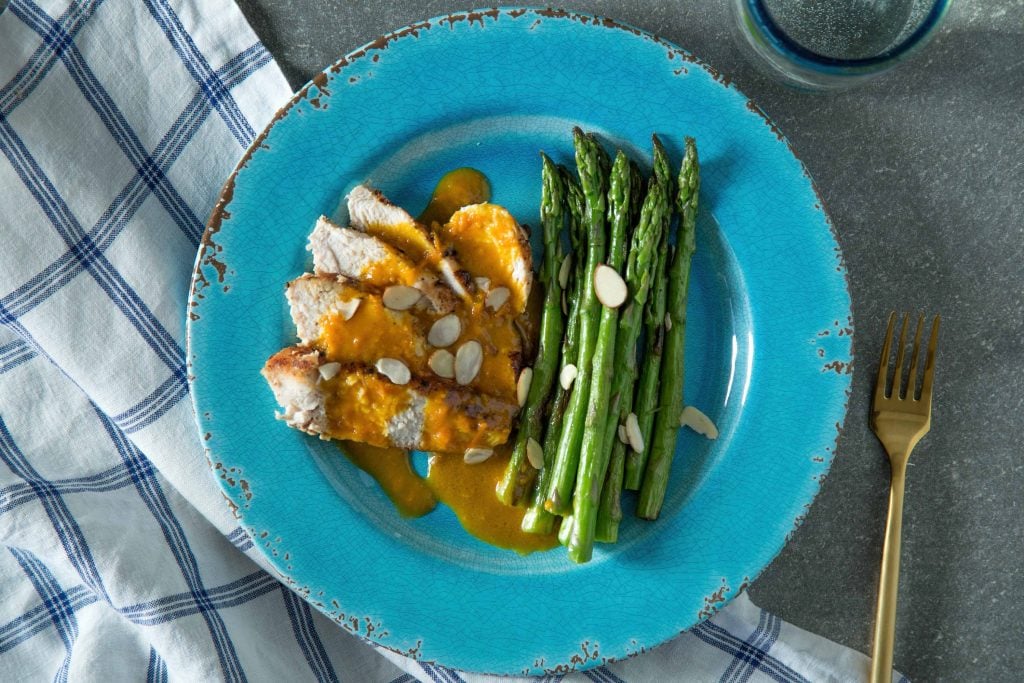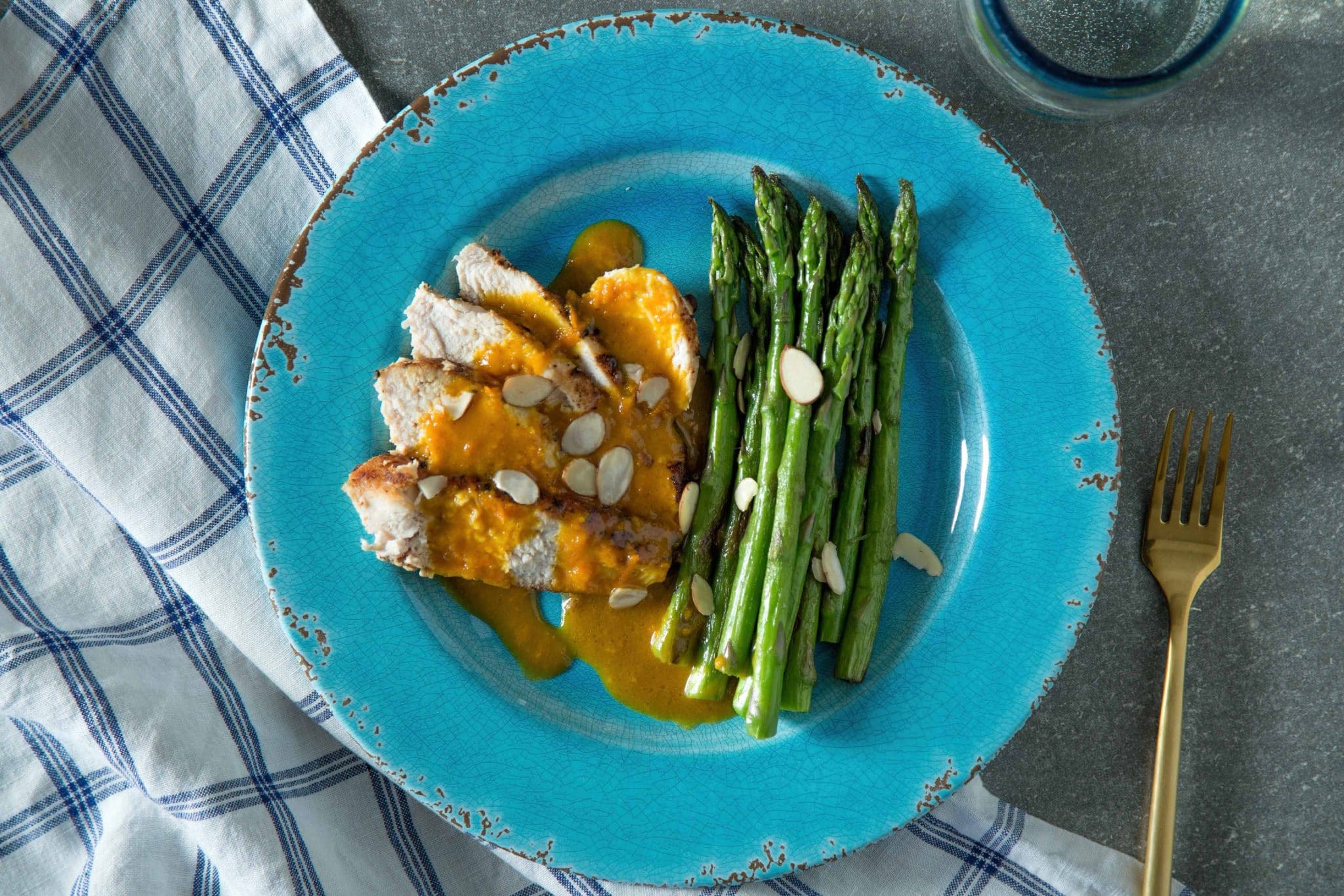 Can I freeze pre cooked meals?
Another good thing is that you can also freeze Trifecta meals. Since all of them are made with fresh ingredients, you can simply throw them in the freezer and keep them for up to 3 months. I love this option because we don't like to waste food around our house and depending on the day, sometimes I eat less.
Cost
With Trifecta Nutrition you definitely get what you pay for. Eating healthy isn't the cheapest, so we're not surprised their low carb meals are on the pricier side. However, since they use organic produce, lean meats and encourage clean eating we're okay with the price.
We did the math and one meal comes up to around $15 each. Considering other food delivery services, is that really a lot? Well, if you really think of it the answer depends on you and your budget.
You'll probably make your own meals at home for less, but you will spend much longer preparing them (and, hello, time is money!). On the other hand, you probably won't get an organic and fresh meal at a restaurant or whenever you're eating out for $15.
Here are some sample combinations and their pricing. Remember, you can pick different ones:
Breakfast + Dinner (5 days per week) = $147.90/week
Breakfast + Dinner (7 days per week) = $207.06/week
Breakfast + Lunch + Dinner (5 days per week) = $214.35/week
Breakfast + Lunch + Dinner (7 days per week) = $300.09/week
Breakfast + Lunch + Dinner + 3rd Entree (5 days per week) = $275.80/week
Breakfast + Lunch + Dinner + 3rd Entree (7 days per week) = $386.12/week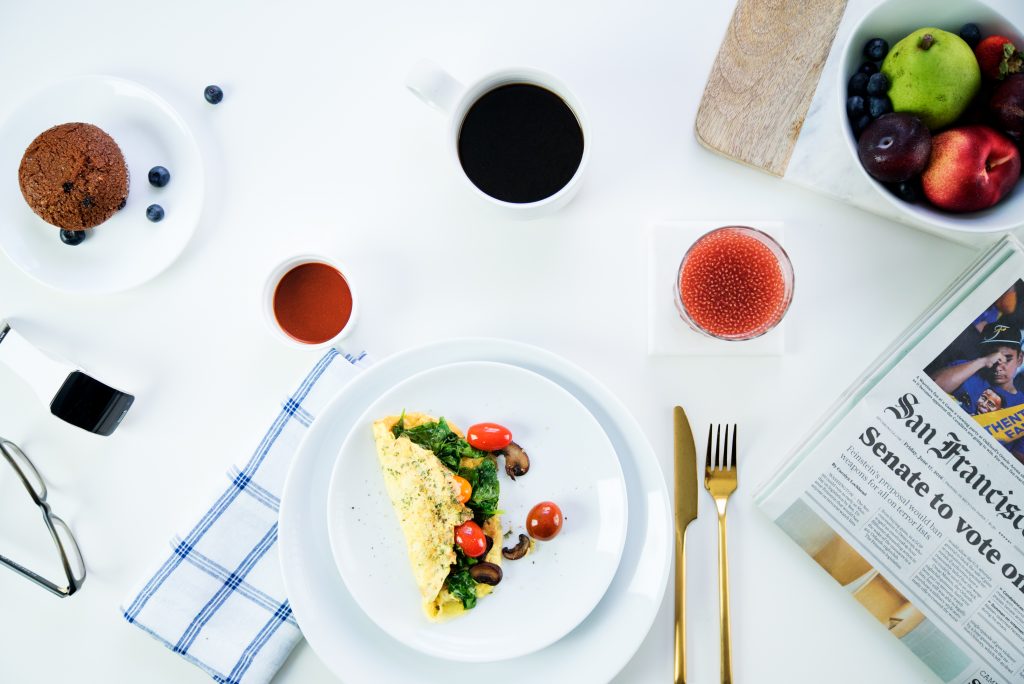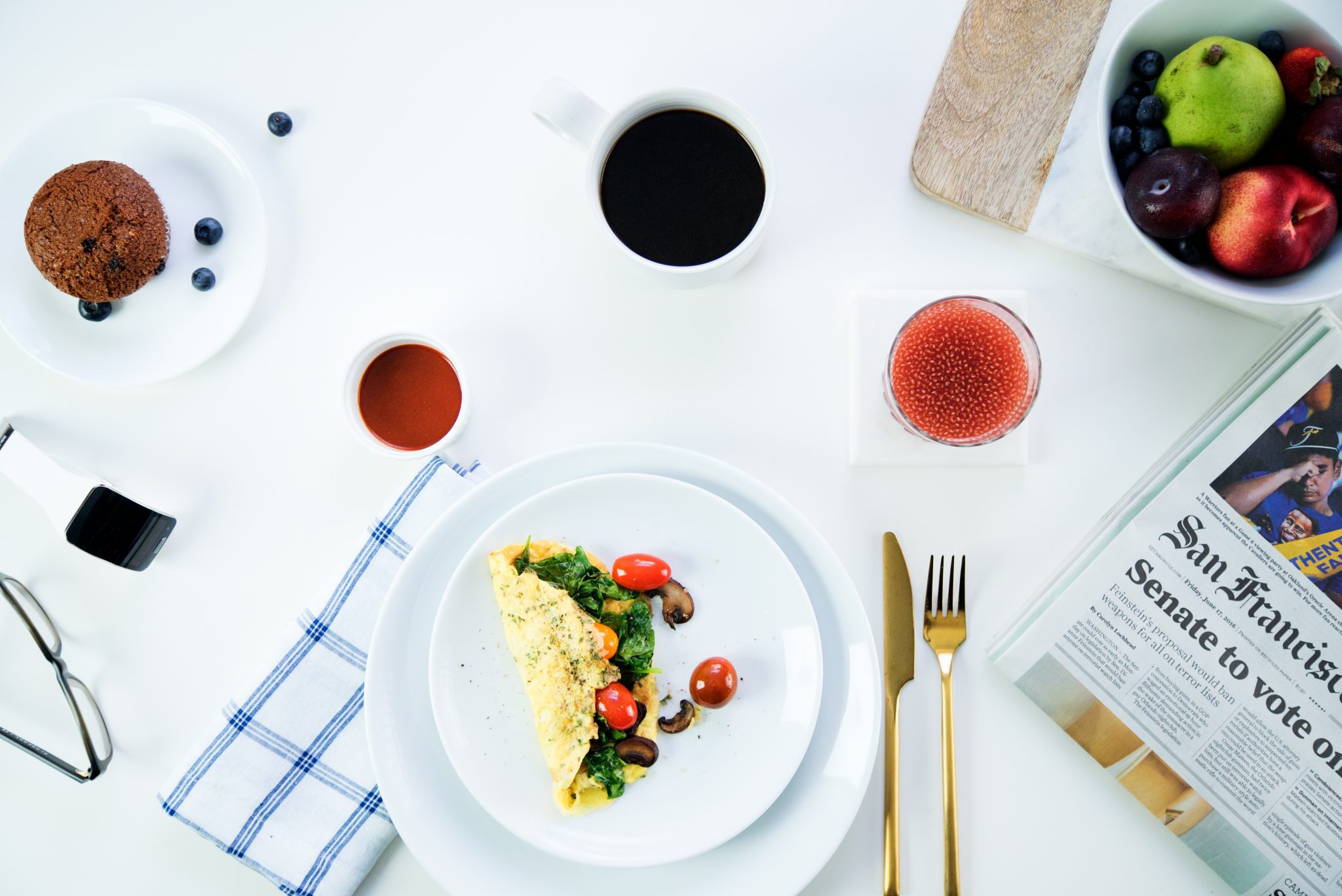 Everyone has their own budget when it comes to the amount of money they spend on food. Therefore, if we were to say one negative thing about Trifecta is their higher price in comparison to other keto meal delivery services.
If cost is the issue, try to think of the meal you struggle with the most. Is it breakfast, because you're not an early bird and you've got tons of things to do in the morning? Then maybe you should skip on lunch and get yourself the breakfast and dinner combo.
Maybe you're okay with making your own keto breakfast, but after work you're too tired to stand in the kitchen and prepare your own meal? Then perhaps you may want to consider the dinner and 3rd entree option.
These are just some of my ideas, but ultimately you should pick what works for you best and just know that Trifecta allows you to change the meals you want and don't want week to week.
Weekly subscription
You don't have to worry about signing up for a monthly Trifecta subscription, here it's a weekly thing which is really convenient if you want to switch the amount of keto meals you'd like to eat per day.
For example, you picked that you only want breakfast and dinner but then after two or three days you realize you actually need another meal in between. In that case, you can simply call in and ask Trifecta reps to add lunch to your next weekly order.
Do I need to wait to cancel my subscription?
One of the biggest perks when it comes to their meal services is that you can cancel Trifecta at any time. Another benefit is that they will also refund up to ten meals of your first keto meal plan order within 10 days of receipt if you are not satisfied with the meals delivered to you.
What happens when I'm out of town?
Let's say you travel a lot or you simply want to go away for a week and not worry about cancelling your subscription. Trifecta food delivery service allows you to update your deliveries to come every other week, once every three weeks or even just once a month.
And when it comes to vacations – yes, you can just turn off your account whenever you want to as long as you give them a one-week notice ahead of time.
Are Trifecta Meal Delivery Services Healthy?
Not all prepared meal delivery services are the same, but Trifecta is definitely one of our favorites. Most importantly, all of their meat is humanely raised. That means animals are raised in environments that allow natural behavior and thus produce more health-promoting phytonutrients.
Whenever possible, all Trifecta meals contain organic ingredients with mostly local and family-run suppliers that use sustainable practices. Therefore, if we were to pick the most organic meal delivery service it would definitely be Trifecta.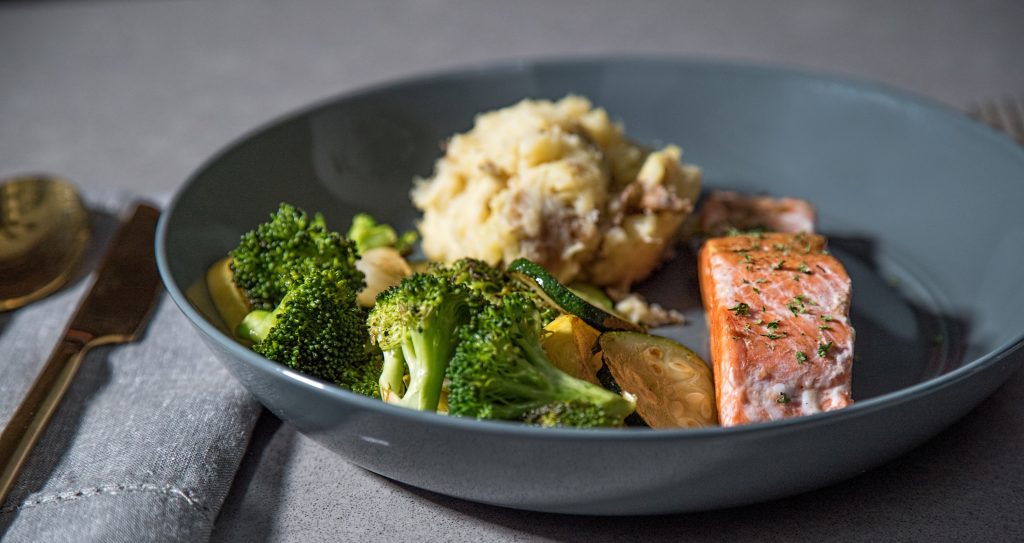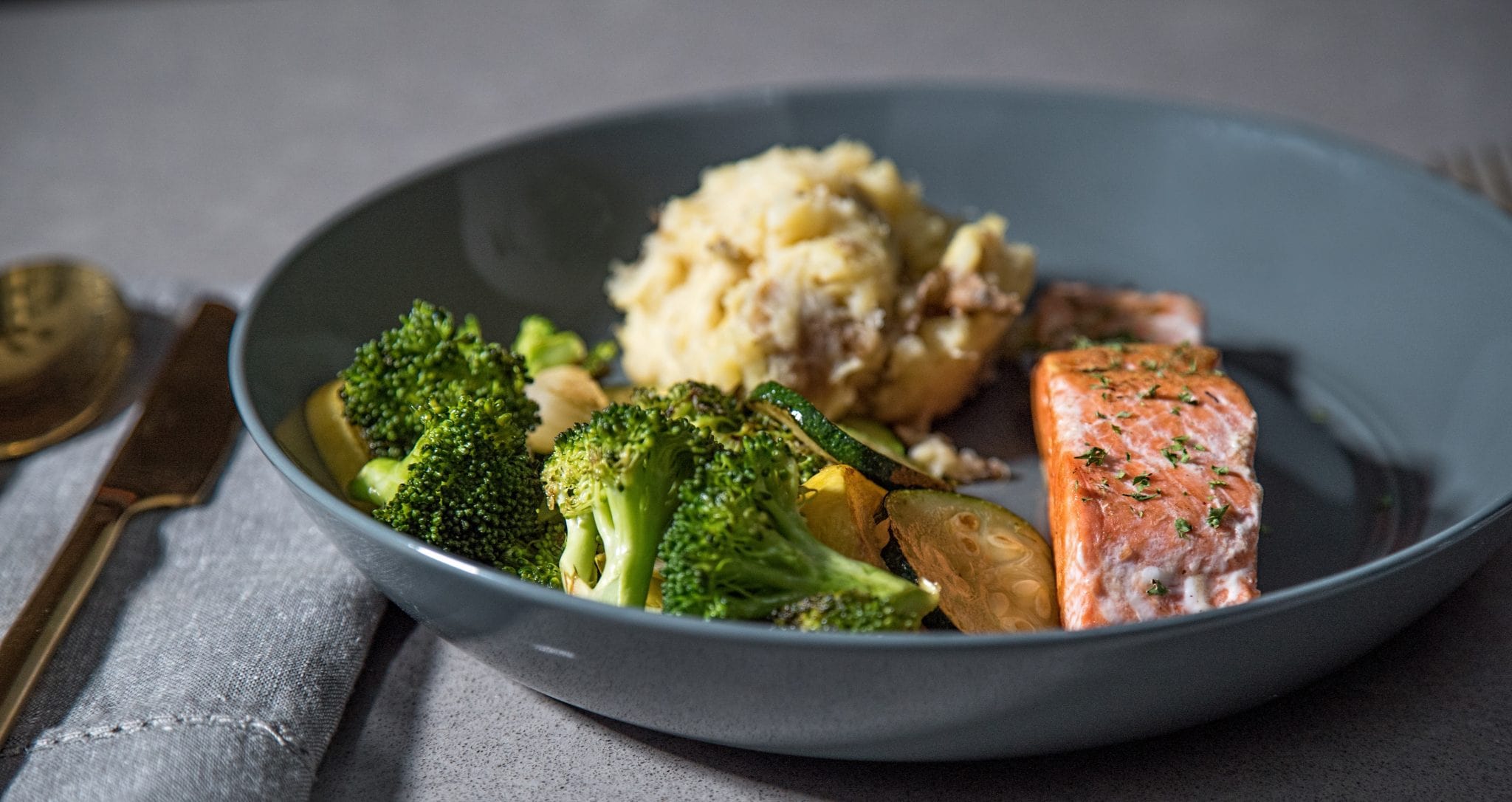 Our Final Thoughts on Trifecta Nutrition Meals
Trifecta Nutrition is hands down one of our top picks for a keto and low carb meal delivery service. My favorite thing about it is how Trifecta is able to deliver packaged meals full of tasty options.
I was always a bit hesitant when it came to meals like these because fresh, healthy ingredients are always a priority in our household. However, Trifecta did not disappoint one bit and they took the idea of a "prepared meal" to another level.
In my opinion, the biggest positive is truthfully delicious meals with carefully picked macros that are adjusted to those who are keto and low carb. You won't get something you didn't pay for.
They are fully organic and made with the freshest ingredients. The moment you try it it's like you instantly can taste and feel the difference. The only (and I really feel that's the only downside) is that Trifecta meal delivery service is a bit pricier than other keto meal plans out there.
To see if this is the meal plan for you, we've prepared a comprehensive guide on The Best Keto Meal Delivery Services. There you can compare and contrast all kinds of different companies and see how they differ when it comes to ingredient quality, meals, delivery options, and price.
If you are still searching for more of the best keto products, make sure to check out our comprehensive reviews of the best keto subscription boxes, the best MCT oils for keto, and the best keto fast food options.
Best Keto Meal Delivery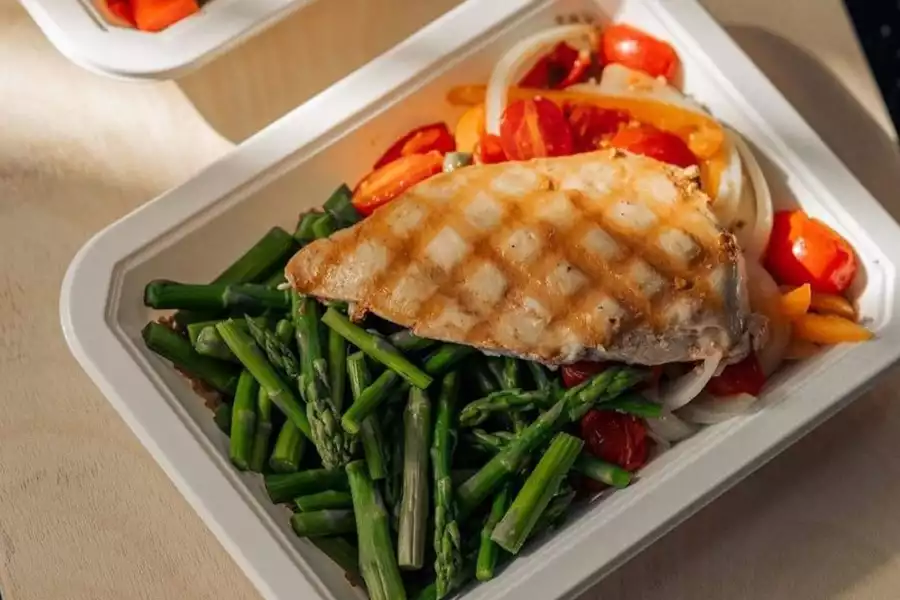 Trifecta Keto Meals
4.7
Trifecta is our top choice for keto friendly meal delivery services. Not only is everything delicious, but they have a huge selection of keto options and everything is organic.
Pros:
Huge selection
Best tasting
Organic
Buy Now
We earn a commission if you make a purchase, at no additional cost to you.
Are You Thinking of Getting a Keto Meal Delivery Plan?
Let us know in the comments if you are thinking about it and what your concerns are. We'll be happy to answer all kinds of questions you have. Maybe you already tried Trifecta and wanted to add your own two cents? Don't hesitate to drop a comment below!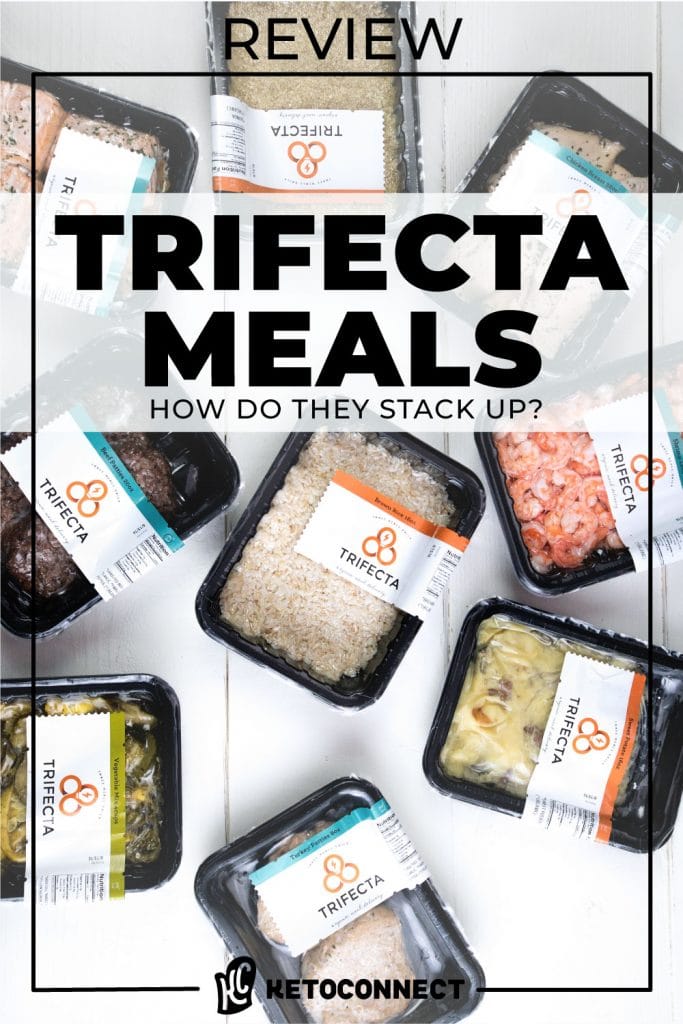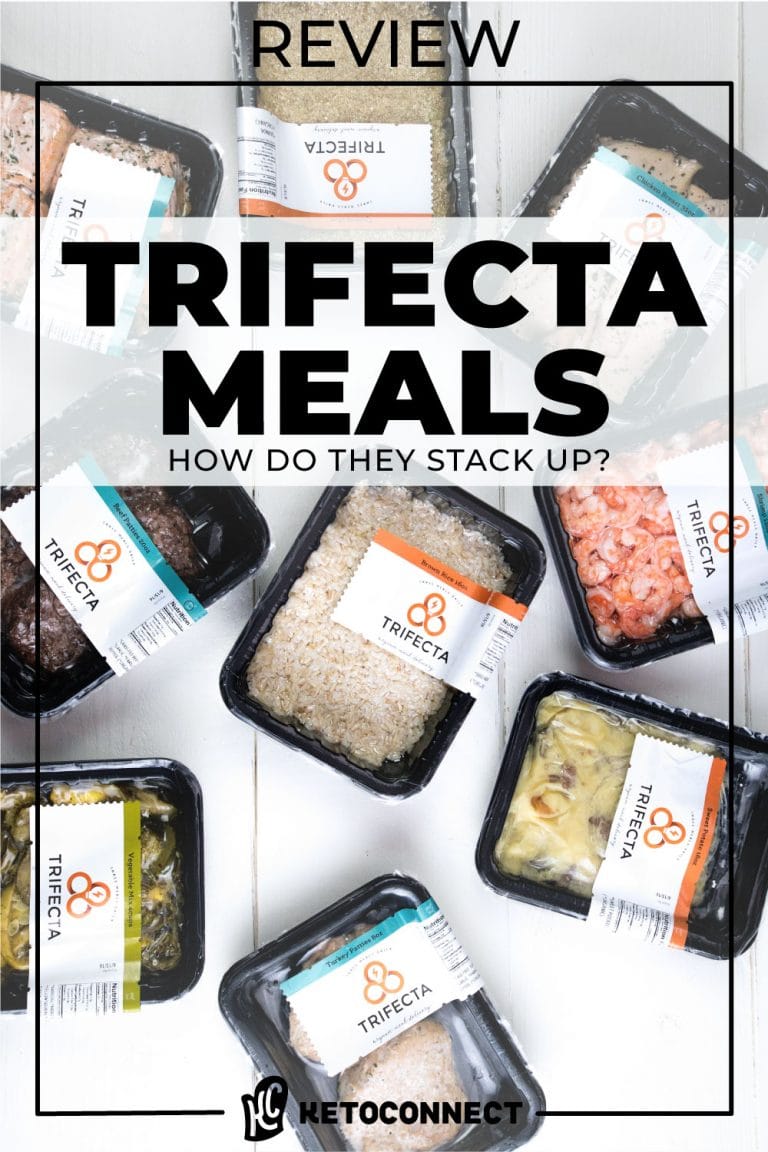 Written By