With This Cookie I Thee Wed
On the day Matt proposes to me I hope to god my ring is made out of Low Carb Snickerdoodle. Better yet, I hope the cookie itself proposes to me – Matt can spend his life with Chocolate Fudge Cookies (his favorite of the cookies)!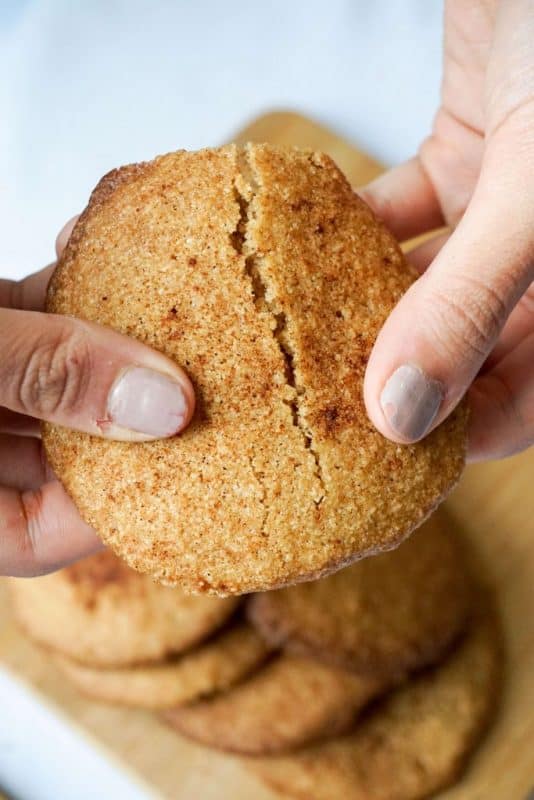 To be honest, I made these cookies on a whim. Before I went to Whole Foods I didn't say to myself "I'm going to get the Brown Sugar Truvia for some Snickerdoodle cookies." In fact, I didn't even know that there was a Brown Sugar Truvia. Although you can still make these without the brown sugar, this ingredient is the golden ticket to making the most amazing snickerdoodle cookies. That, and a little bit of love!
From the Brown Sugar, to the batter, to the cookies right out of the oven you'll feel as good as you'd feel on your wedding day. And, for those of you out there who don't know that feeling, give these cookies a try and you'll understand the feeling I'm talking about. It's a feeling of it's own and can't be duplicated – unless, you get married more than once that is hehe.
Marriage
Before I started baking heavily this past year baking cookies was one of the most daunting tasks I could take on. For one, I never knew which recipe was good so my cookies always came out different. I also only ever made them for people or events so I had the pressure of pleasing. You should know that making the right steps with cookies is like a good marriage.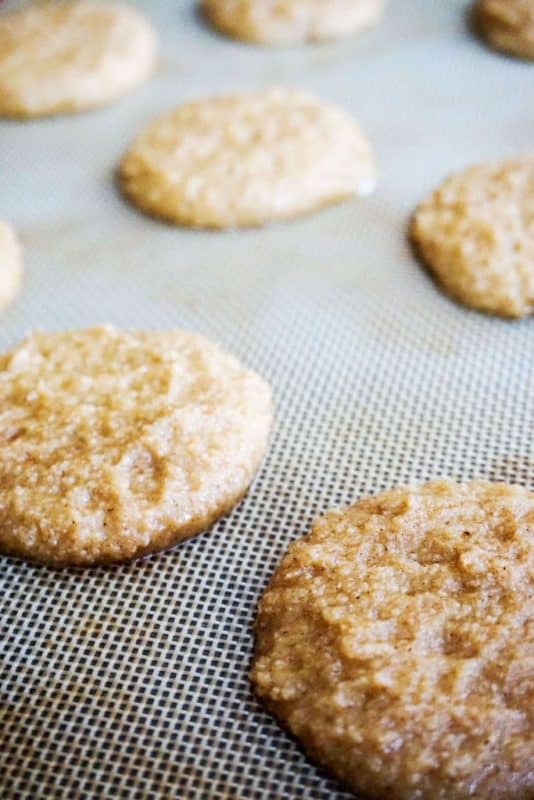 And, all you really need to know here is that these cookies WILL SPREAD in the oven. So, if you like your cookies small keep them in ball form. If you like them big and thin spread them out on the tray with your fingers to ensure maximum spread.
And, We Lived Happily Ever After
You definitely want to let these cookies sit for at least 20 minutes before you break into them. They will be extremely soft and crumble if you attempt to pick one up. I know it will be hard to resist, but your at the best part.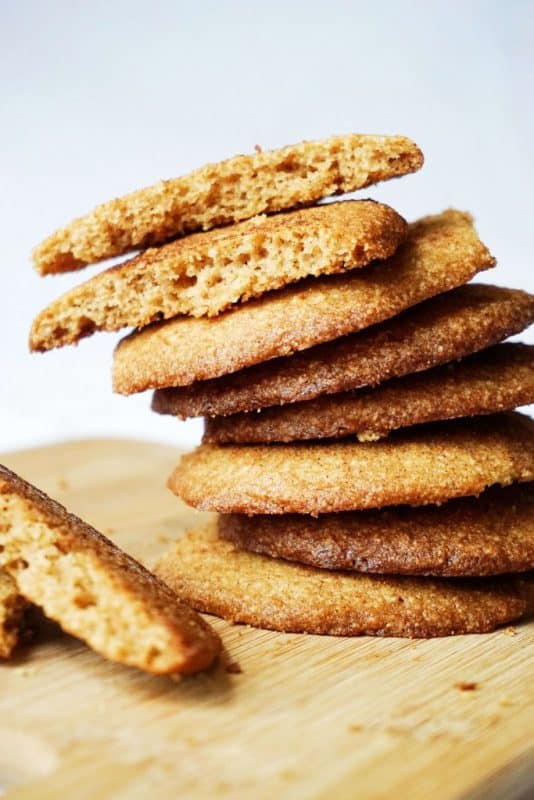 The first time I tried these I truly surprised myself, and Matt. Neither of us expected to get it so good on the first try. The cinnamon brown sugar combination is truly it's own match made in heaven! We ate most of the batch that night, and polished them off the following day.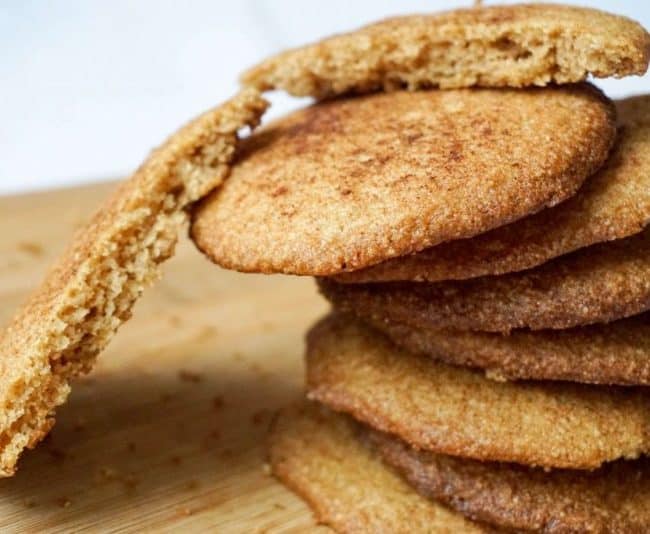 Low Carb Snickerdoodle
Total Time 22 minutes
Servings 20 Cookies
Calories per serving 113.6kcal
Prep Time: 10 minutes
Cook Time: 12 minutes
Instructions:
Mix together room temperature butter and sugars until combined and smooth.

Add vanilla, egg, cream of tartar, cinnamon and baking soda. Thoroughly mix with a hand mixer.

Add almond flour and combine with a hand mixer.

Using a cookie scoop, place dough on a greased baking sheet or silicon mat. Gently press each cookie down slightly.

Bake at 350 degrees for 12 minutes.

Remove from oven and dust with cinnamon. Allow to cool for at least 20 minutes. Enjoy!
Nutrition Facts
Low Carb Snickerdoodle
Amount Per Serving
Calories 113.6 Calories from Fat 92
% Daily Value*
Fat 10.25g16%
Carbohydrates 3.6g1%
Fiber 1.2g5%
Protein 2.85g6%
* Percent Daily Values are based on a 2000 calorie diet.