What is a Dutch Baby?
I was asking myself the same question when I stumbled upon this video by the Food Wishes YouTube channel. By the way, if you like to cook you have to check that channel out! They have so much great content and the format of their videos are super easy to follow. Anyways, I found that video and prior to that I had never eaten, or even heard of a Dutch Baby before. It's a thick pancake that is cooked in a skillet in the oven. It gets a nice golden brown crunch from the skillet, while maintaining an amazing custard-like consistency in the middle. I would compare the flavor in a lot of ways to bread pudding, with a little crepe thrown in. I immediately knew it had to be Keto-fied. Unfortunately that was easier said than done. This one took some trial and error. It took us 5 or 6 shots and finally after a few tweaks each time, we got it right! We're proud to share with you our Gluten Free Dutch Baby!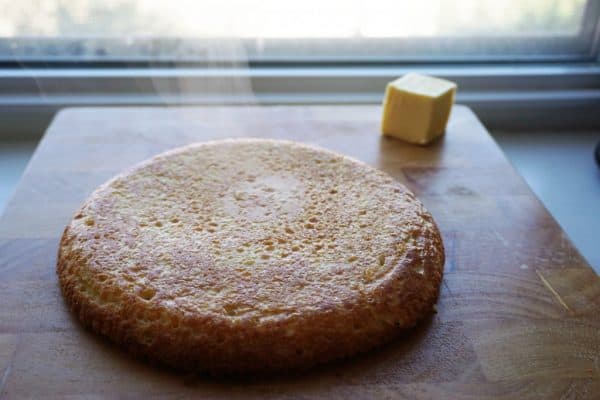 Gluten Free Dutch Baby Keys to Success
There are a couple of key factors you need to keep in mind before starting on this recipe. The first being the batter to pan size ratio is everything! We are using a 7 inch skillet in this recipe. If you are using a bigger skillet you are going to want to upsize the recipe or you won't get the custardy interior you're going to want. Cast Iron will work here, but we chose to use a stainless steel nonstick skillet. We actually just picked one up a couple of weeks ago and we can't recommend it enough. The second key to success is to have the pan up to temperature before you add the batter. This is critical to ensure that you get the crispy exterior. The whole beauty of the Gluten Free Dutch Baby is the contrast in textures. Following those 2 rules will ensure that you achieve it.
The Remarkably Simple Batter
The batter is straightforward. Simply combine almond flour, coconut flour, vanilla, salt, almond milk, eggs, a touch of cream and some liquid stevia. If you don't have liquid stevia you can use the powdered stuff, but look into picking up some in the future if you like keto baking. We use it all the time! This can be mixed by hand, but if you have a blender or food processor use that. Pulse until mixed. The batter will be a similar consistency to a crepe batter. Now preheat a pan on the stovetop on high heat and melt 2 tablespoons of ghee in it. When the ghee is up to temperature pour all of the batter into the middle of the pan. Be sure to pour it in the middle so the ghee get's pushed to the sides and ends up atop the batter in some spots.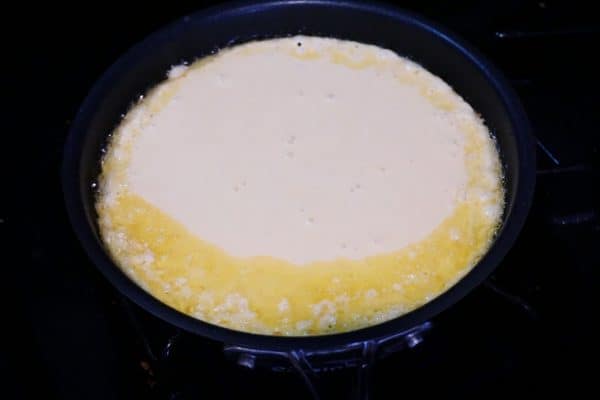 Cook on the stove top for 1 minute and then put it in the oven on 425 for 24 minutes.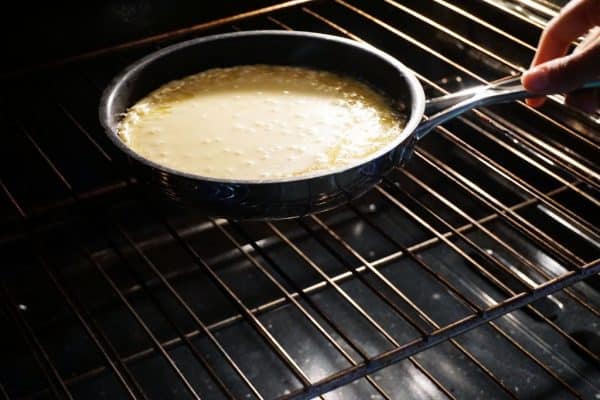 Take it out and allow to cool for 5-10 minutes. Flip the Gluten Free Dutch Baby upside down onto a plate and coat the top with melted butter and sprinkle with cinnamon. Slice into pieces and enjoy!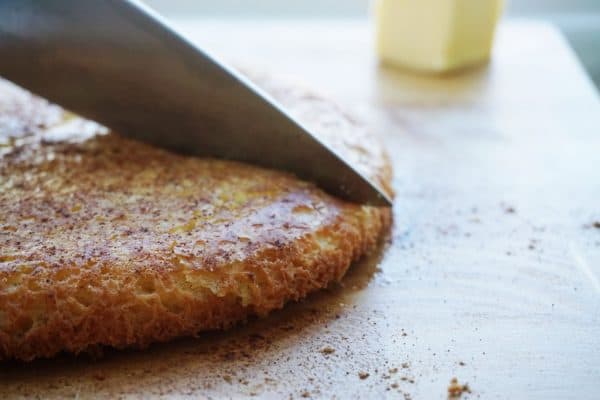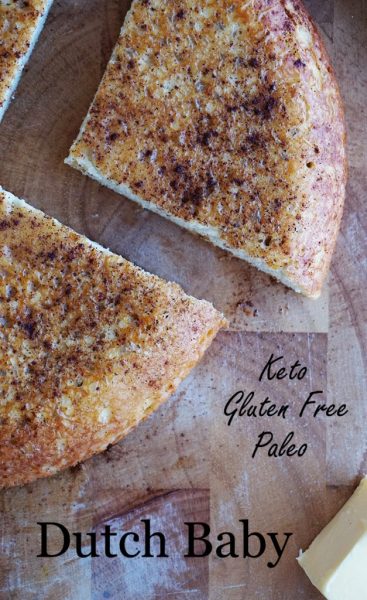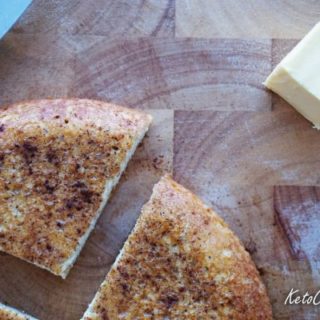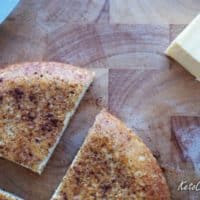 Gluten Free Dutch Baby Pancake
Low-carb Dutch Baby made from almond flour, coconut flour, cinnamon, and butter.
Total Time 35 minutes
Servings 4 Small Slices
Calories per serving 186kcal
Prep Time: 10 minutes
Cook Time: 25 minutes
Instructions:
Preheat the oven to 425 degrees.

Combine all of the ingredients in a food processor(you can mix by hand if desired) and mix together. The only ingredients not added should be the ghee, butter and cinnamon, as those are used in future steps.

The mixture will come out to be the consistency of a crepe batter. It should be very liquidy.

Add 2 tbsp of ghee to a 7 inch skillet on medium-high heat. If you plan on using a skillet that is bigger/smaller than 7 inch, adjust the recipe accordingly. The size of the recipe in relation to the pan size is a key component of this dish coming out right!

When the ghee is melted, pour in the batter. This should force the ghee to the edges of the pan and even on top of the batter in some areas. That's ok! That's what is supposed to happen.

Cook on the stove top for 1 minutes and then immediately place into a 425 degree oven.

Bake for 24 minutes. When the top/center is solid it is done. Don't overcook it, we want it to have a custard consistency in the middle.

Brush with melted butter and dust with cinnamon if desired. Slice and enjoy!
Nutrition Facts
Gluten Free Dutch Baby Pancake
Amount Per Serving
Calories 186 Calories from Fat 144
% Daily Value*
Fat 16g25%
Carbohydrates 6g2%
Fiber 3.5g14%
Protein 6g12%
* Percent Daily Values are based on a 2000 calorie diet.