Since starting a ketogenic diet we've been on a never ending search for a good cracker. It's really the hardest void to fill in a keto diet. When we stumbled upon Flackers we thought our problem was solved! Flackers are a good, pre-packed flax seed cracker. After buying them a few times we started to realize these might be pretty easy to make on our own, plus flackers are expensive at $6 a bag. We got to working on a flax seed crackers recipes and low and behold, it was surprisingly easy! This super simple flax seed crackers recipe can be pulled of with only 1 ingredient…Flax seeds!
Flax Seed Crackers Recipe
The downside to this incredibly simple recipe is that you have to soak the flax seeds overnight. Soaking overnight allows for the flax seeds to bind together and will result in a cracker. The shortest amount of time I've let them soak for is 8 hours, and the longest was about 36 hours. I like the results slightly better at 36 hours, but there honestly wasn't a huge difference. The 36 hour soak flax seed crackers recipe seemed to hold together marginally better, but anything over 12 hours is unnecessary.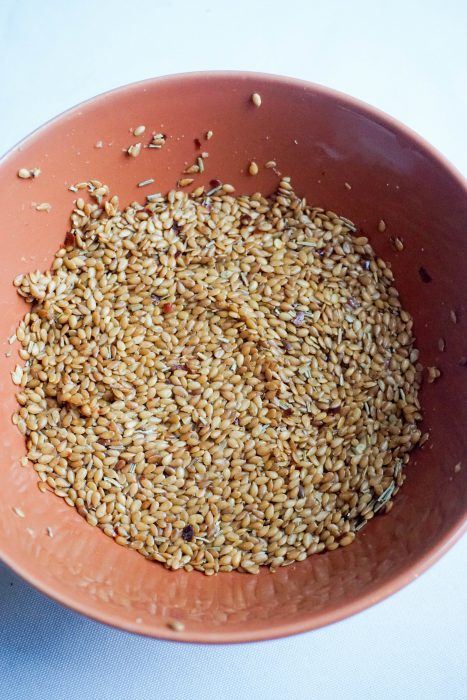 Where Do I Find Flax Seeds?
Flax seeds are just about everywhere now a days. We get ours on Amazon, but we've found them in just about every grocery store. I recommend getting the "golden" flax seeds, as those taste better when prepared in this way. The golden flax seeds have a nice, nutty flavor that is an especially good compliment to a cheese plate, which is what we normally use these for.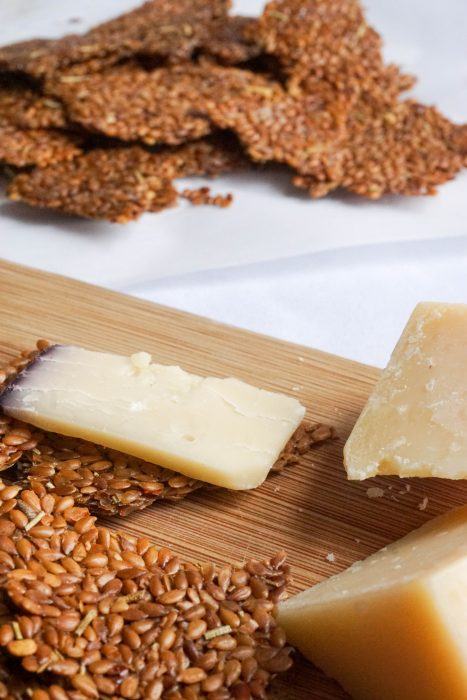 Search "Ketoconnect – Flax Seed Crackers" On MyFitnessPal.com**Without seasonings each serving is 1g net carbs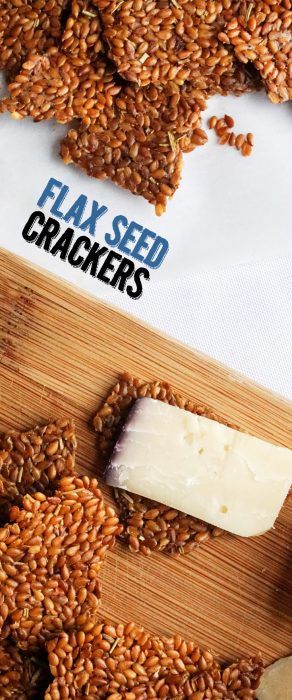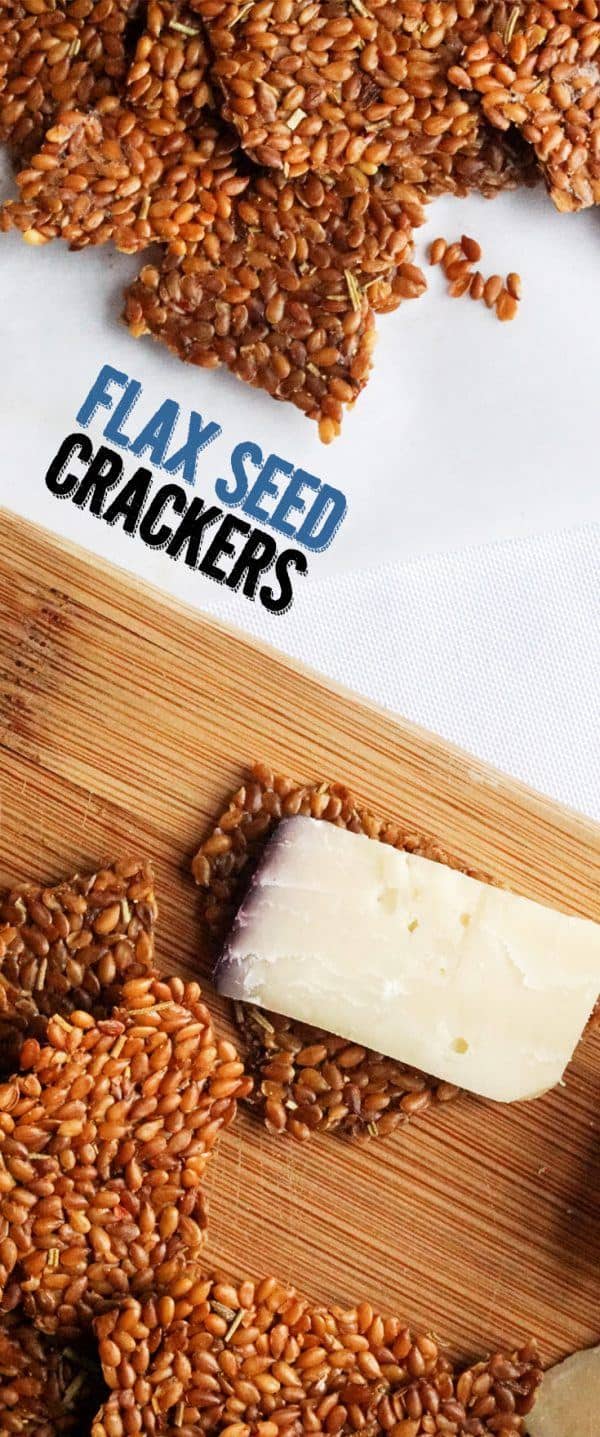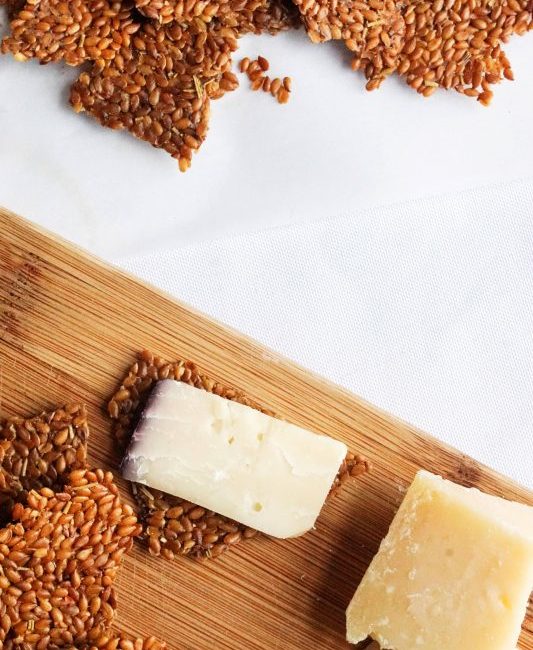 Flax Seed Crackers
An easy recipe for crunchy flax seed crackers!
Total Time 13 hours
Servings 6
Calories per serving 145kcal
Prep Time: 10 minutes
Cook Time: 50 minutes
Instructions:
Add flax seeds, water and seasoning to a mixing bowl. Mix until seasoning is evenly distributed. Cover and place in the refrigerator for 12-18 hours.

Remove flax seed mixture from refrigerator after 12-18 hours and mix seasoning in again.(it tends to rise to the top)

Place flax seed mixture on a sheet of parchment paper. Place another piece of parchment paper on top and roll out. Make them as thin as you'd like. The thinner you get them the crispier they will be.

Bake at 275 for 50-60 minutes with the parchment paper on.

Make sure it is crispy and all moisture is gone. Allow to cool for 10 minutes. Break into pieces and enjoy!
Nutrition Facts
Flax Seed Crackers
Amount Per Serving
Calories 145 Calories from Fat 90
% Daily Value*
Fat 10g15%
Carbohydrates 11g4%
Fiber 8g32%
Protein 12g24%
* Percent Daily Values are based on a 2000 calorie diet.
Written By