We Did a Keto Egg Fast (Video)
The idea of only eating eggs for a set number of days may come as a shock to you at first, but there are a few reasons why the keto egg fast has become popular.
You will achieve a deep state of ketosis.
Your hunger signalling will be reset. This means you will be less driven to eat based on your habits or mental hunger, and more in tune with your physical hunger.
Food decisions are reduced or eliminated entirely.
Weight loss (although this should not be the primary reason for doing an egg fast)
If any of these results sound like something you would like to achieve then maybe giving the egg fast diet a try for a few days is right for you!
What is an Egg Fast?
An egg fast is exactly what it sounds like – a period of time (usually 2-5 days) where the only thing you eat is eggs and additional fat sources. (we'll get to the specifics below in the Egg Fast Rules section)
However, it doesn't have to be as boring as it sounds. We've created a handful of recipes you can use during your egg fast you can use to change things up and add some variety to your meal plan. While egg fasts have gain popularity in the keto community, you do not have to be on a keto diet before starting one. In fact, some people like to kick-start their keto diet by starting it with an egg fast.
The main thing to keep in mind with anything that can be considered an "extreme" dieting tactic is your mindset and the sustainability of your overall plan. If you come into an egg fast with the mindset of just dropping as many pounds as possible, then you may be disappointed by any weight gain that comes with shifting back to a regular diet once the egg fast has ended.
Egg Fast Rules
When researching the egg fast, we found that there were conflicting rules across different sites. However, there were a couple of the same that we will list below, along with some that we implemented ourselves. We found that the best way to go about this was to make it our own. If there were rules that we didn't follow, we didn't make a big deal out of it. We did the egg fast for the pure experience and to really push ourselves.
1. For every egg you eat you must eat a tablespoon of fat.
Do your best to use healthy fats like butter, coconut oil, animal fats or olive oil.
2. Zero calorie beverages are allowed.
3. You must consume at least 6 eggs and 6 tablespoons of fats per day.
Factor in your size. Six eggs + fat is the minimum, so if you are a large man you're going to want to exceed these values.
4. There is no limit to how much you may complain… because you will complain.
Additional Rules:
You must eat an egg within 30 minutes of waking up.
You may eat 1oz of cheese per egg you eat. (This is not my favorite rule – you will get the best results if you stick to eggs and fat)
Stop eating three hours before bedtime.
​
It's really that simple! Stick to the rules above for as long as you can and let us know what kind of results you see. If you want to know about ours you can continue reading or watch our egg fast vlogs!
Egg Fast Recipes
Below are some recipes we used during our 4 day egg fast. We found that many of our meals were simply eggs and butter or cheese. However, when we did think out of the box you could find us making one of the meals below.
1. Egg Fast Pancakes
Ingredients: 7 Large Eggs1.5 oz Cream Cheese2 tbsp Heavy Whipping Cream1/2 tsp Cinnamon (optional)Instructions: Combine all the ingredients in a blender. Pour batter onto a greased pan over medium-high heat. When batter starts to bubble flip the pancake and cook for an additional 30 seconds. Repeat until batter is complete.Note: this makes 2-3 servings and 6-7 pancakes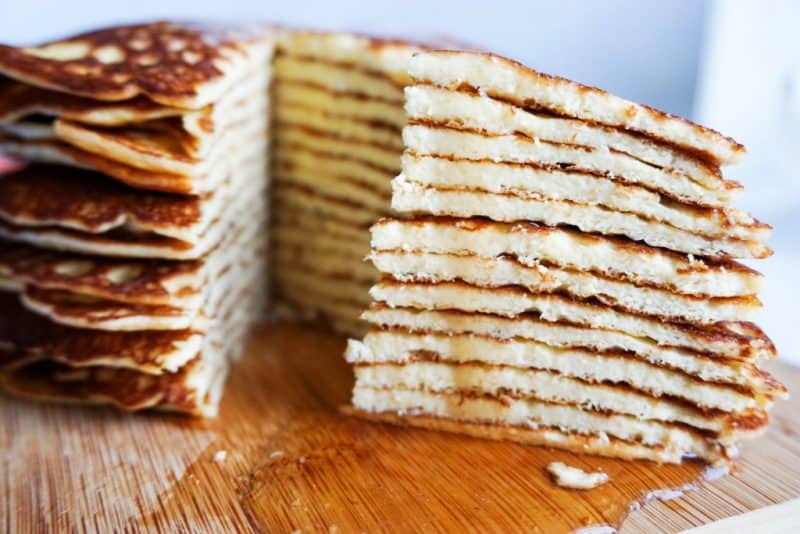 2. Crispy Parmesan Hard Boiled Eggs
Ingredients: 3 Large Hard Boiled Eggs1/4 cup Grated Parmesan1/2 tsp Oregano1/4 tsp Garlic Powder1/4 tp Onion Powder1/4 tsp Red Pepper Flakes1 tbsp Olive Oil for drizzling (optional)Instructions: Cut all 3 eggs in half and set aside. Add Parmesan and spices to a bowl and combine. Heat a skillet over medium high heat and spray with coconut oil spray (whatever spray you have works). Spray the flat surface with coconut oil spray and dip the flat surface into the Parmesan, coating it as much as possible, and transfer to the heated pan. Repeat with all eggs. Allow cheese to crisp and brown and remove from stove. Drizzle with olive oil and enjoy.
3. Cheese Omelette
Ingredients: 3-4 Large Eggs1 tbsp Heavy Whipping Cream1-2 oz Cheese (any kind you like)1/4 tsp Salt1/4 tsp Black PepperInstructions: Heat and grease a skillet over medium high heat. Add eggs and heavy whipping cream to a bowl and combine. Pour the egg mixture onto the heated skillet. Slowly push up the side to let uncooked egg fall to the sides/bottom of the pan. Once the omelette is almost fully cooked season with salt and pepper, and sprinkle the cheese onto one side. Fold the other side over the cheese and cook for an additional 30-60 seconds. Transfer to a plate and enjoy.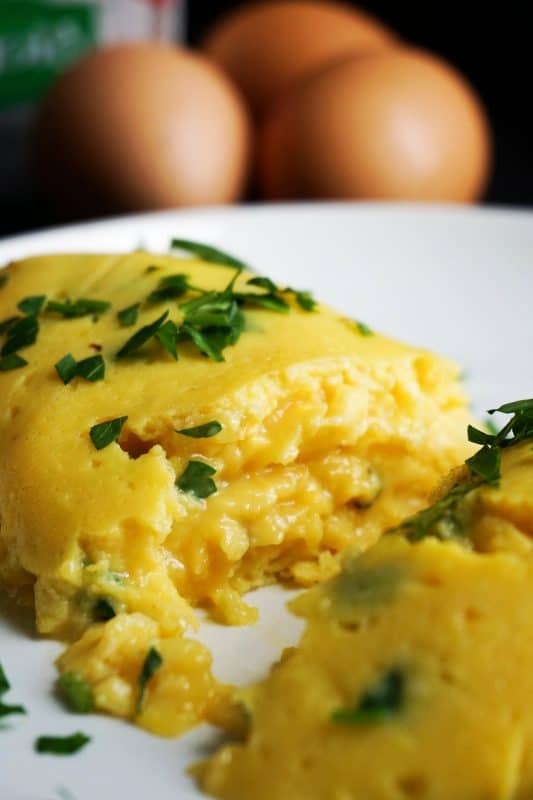 4. Curry Egg Salad
Ingredients: 2-3 Large Hard Boiled Eggs2 tbsp Mayo1/2 -1 tsp Curry Powder (optional)1/4 tsp SaltIngredients: Chop up the eggs and place into a bowl. Add mayo, curry powder and salt and combine. Store in fridge.
5. Cheese Crisps
Ingredients: 1/2 cup Shredded Cheese (we used Mexican blend)Seasoning of your liking: we sprinkled cayenne, oregano, garlic and salt on our for a little kick!Instructions: line a baking sheet with parchment paper or a baking mat and make mounds of cheese as big or as little as you like. Place in a 350 degree oven for 12 minutes. Allow to cool.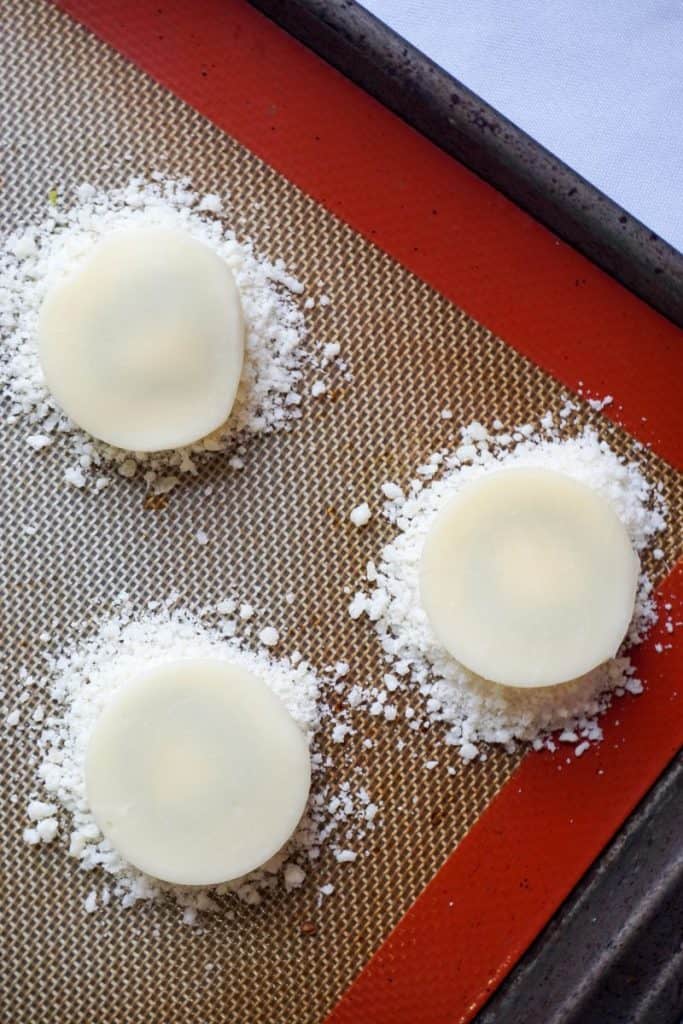 Egg Fast Results and Takeaways
The first thing everyone wants to know is how much weight did we lose on our egg fast? We each ended up losing three pounds. How much of that was just water weight, or due to the fact that we had less food volume in our bodies is hard to say. Doing an egg fast purely for weight loss purposes is likely to leave you disappointed.
The real benefit was learning how much of our eating was out of habits, boredom, or mental hunger. When you are confined to only a handful of food options, you start eating only when you are truly hungry. For this purpose alone an egg fast can be hugely beneficial to realign yourself with your true hunger, which will set you up for success in the long run.
At the time of this writing we have done an egg fast and a water fast, each totaling over three days. Our preference, and the technique that we feel has greater benefits is water fasting. What we like about water fasting versus egg fasting is that food is completely off of the table, which frees your mind to focus on other things. Lot's of times our meals during an egg fast would leave us wanting more, whereas a water fast does not have this problem.
In closing, the most important consideration before taking on an egg fast is your mindset. Are you doing this as another extreme tactic to try and lose weight, or are you truly working on healing your body and breaking it's reliance on refined carbohydrates. An egg fast can reset your hunger signalling and set you up for long term fat loss, but should not be used as a short term weight loss tactic. If you have done an egg fast please share your experiences below.
In Summary
Taking on an egg fast is very simple, but should not be done just to achieve short term weight loss. It is important to go into an egg fast with a healthy mindset.
For every egg you must eat a tablespoon of healthy fat like butter or coconut oil.
The goal is to reset your hunger signals and to help identify when you are truly hungry.
Do not make an effort to restrict calories.
Be aware of your eating habits and make notes of times when you are mentally hungry.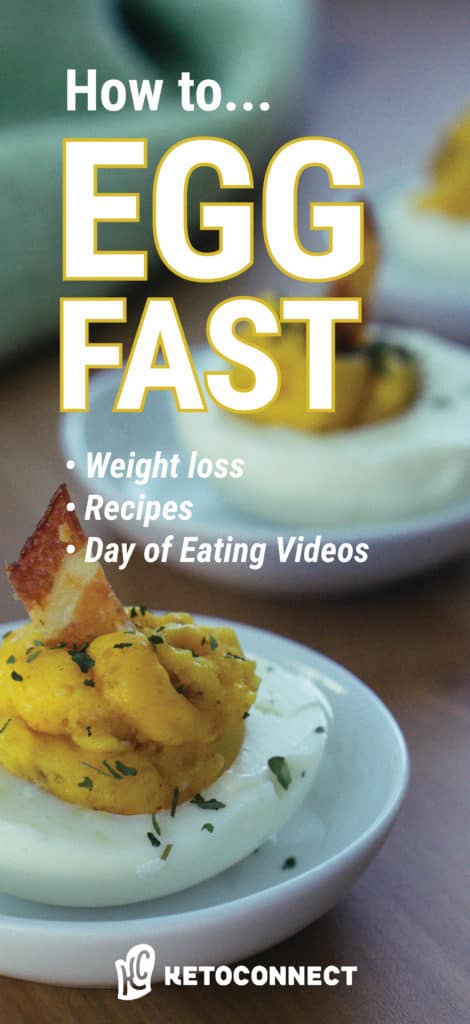 Written By