One of the hardest decisions we make on a daily basis is what to eat for dinner, so we put together this post of our favorite Low-Carb Sides! On any given night, you can find us eating one of these sides with a steak or salmon. Having some go-to sides can make your dinner decisions a lot easier! We use a dutch oven for all of our side dishes.
Carbs In Brussels Sprouts
You may have been told to stay away from brussels sprouts or that they are high-carb. Granted, they are higher in carbs than other vegetables, such as broccoli or spinach, but they are still low enough and a great option to mix into your nightly meals!One cup of brussels sprouts is eight total carbs and three fiber coming in at five net carbs. If most of your carbs are coming from veggies and some berries, then 5-10 net carbs for your dinner side dish isn't a bad deal! They are great tossed with bacon, nuts and of course, some fat!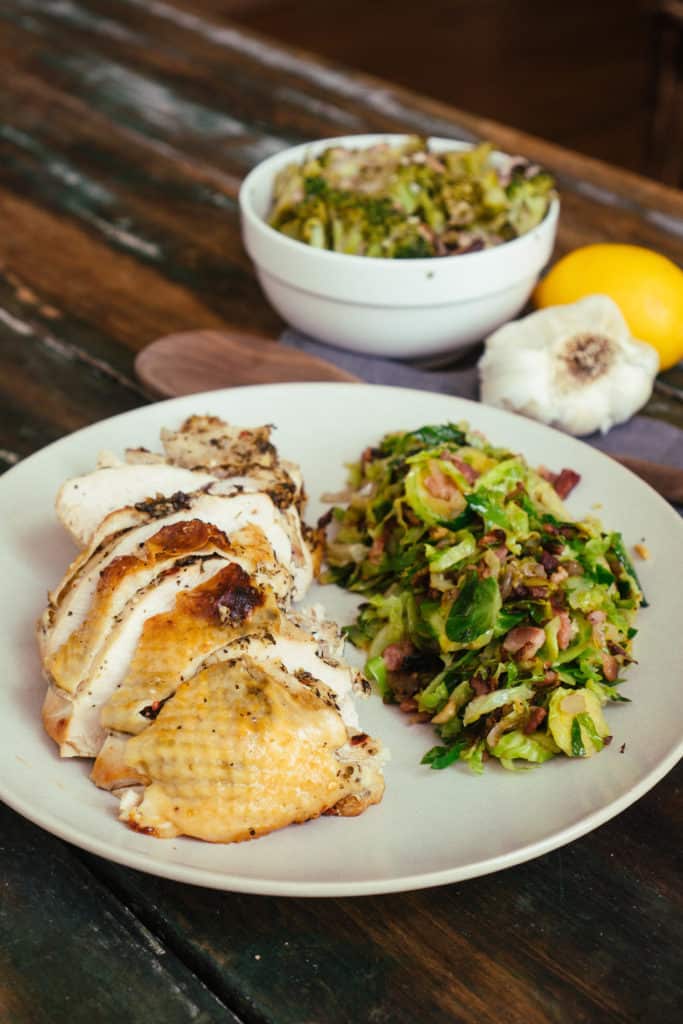 Easy Broccoli Side Dish
You may be sick of broccoli at this point and we don't blame you. Most people you see eating veggies are turning to broccoli and for good reason. They are low in carb, filling, and don't cause a lot of bloat! If we aren't eating brussels sprouts we are absolutely eating broccoli. And it's all about the add-ins. |We love some good flavor from fresh shallots and garlic as well as a spritz of lime juice right at the end! Feel free to have fun with these sides dishes and spruce them up with different seasonings and add-ins.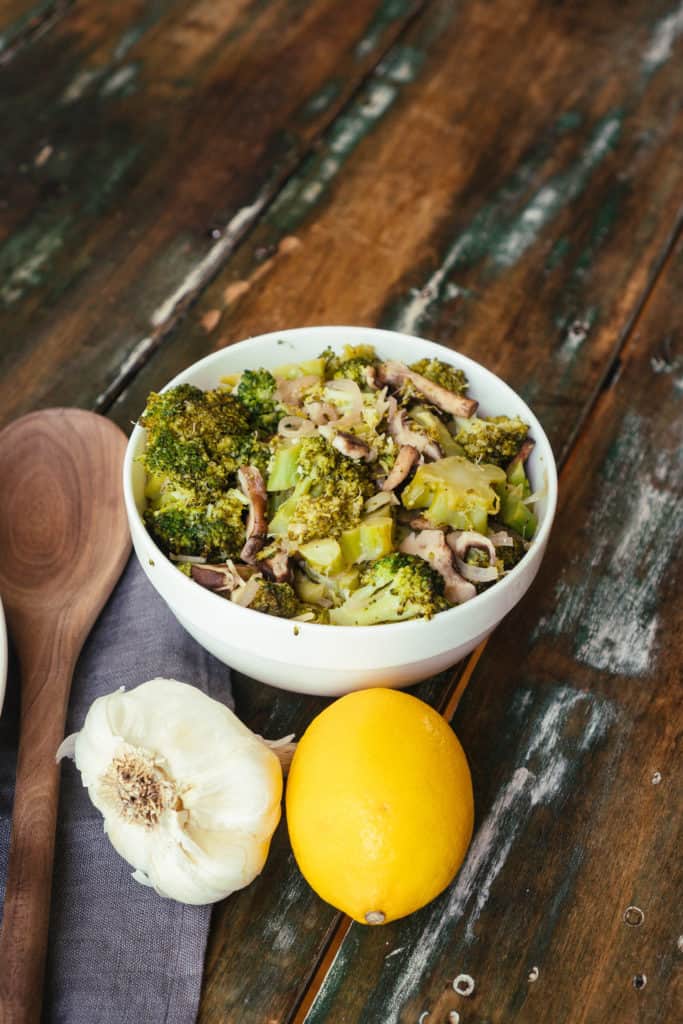 Two Easy Low Carb Sides
Next time you're looking for some variety or want to change up your normal routine of roasted cauliflower try out one of these low-carb sides. Our personal favorite is the brussels sprouts and bacon so definitely start with that one and let us know what you think! A change in your low carb sides will make dinner a better and more delicious experience.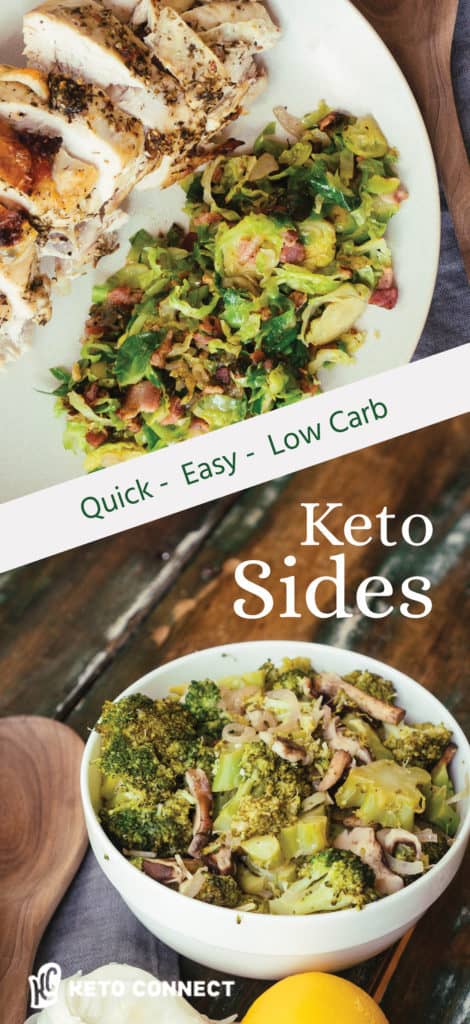 Recipe can be quickly added to MyFitnessPal – Search "KetoConnect – Low Carb Brussel Sprouts"
Recipe can be quickly added to MyFitnessPal – Search "KetoConnect – Low Carb Broccoli"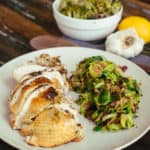 Brussels Sprouts and Bacon
Print Recipe
Instructions
Heat a large skillet to medium high heat.

Chop up the bacon and add it to the hot skillet. Allow the bacon to brown and crisp, about 5-7 minutes.

Chop up the garlic and shallots while the bacon is cooking and then add it to the cooked bacon. Stir and allow to cook for 1-2 minutes until fragrant.

Add in the shaved brussels sprouts, salt and pepper and stir to combine. Cook for 5-7 minutes until brussels sprouts are tender.

If desired mix in additional fat, such as butter. Serve immediately!
Notes
Net Carbs: 11g
Serving Size: 1/2 recipe
Nutrition
Calories:
264
kcal
|
Carbohydrates:
17
g
|
Protein:
11
g
|
Fat:
18
g
|
Fiber:
6
g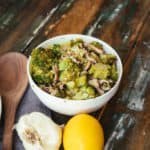 Broccoli and Mushrooms
Print Recipe
Ingredients
3-4

cloves

garlic

1

small

shallot

1

medium

lemon

6

cups

broccoli

1/2

cup

water

1/4

cup

butter

3-4

oz

mushrooms

1/2

tsp

salt

1/2

tsp

black pepper
Instructions
Heat a large pot/skillet to medium high heat and add in the broccoli.

Add in 1/2 cup water and cover with a lid.

As the broccoli cooks chop up the fresh garlic and shallot. After a couple minutes remove the lid from the broccoli and allow any remaining water to evaporate.

Once the broccoli is slightly tender add in the garlic, shallot, mushrooms and butter and combine using a spoon.

Allow the butter to melt and everything to cook for 3-5 minutes. Once fragrant and tender remove from heat.

Squeeze in juice of half or entire lemon (depending on how much lemon juice you prefer) and combine. Serve immediately!
Notes
Net Carbs: 14g
Serving Size: 1/2 recipe
Nutrition
Calories:
312
kcal
|
Carbohydrates:
21
g
|
Protein:
9
g
|
Fat:
24
g
|
Fiber:
7
g