The best and worst part about living together

One of the best parts about living with your partner is being able to cook up a meal at any given moment. One of the worst parts about living with your partner is how easy it is to convince one another you need a second meal, and dessert too. Unfortunately for Matthew and I, we can convince each other of this on any given night. In fact, it was three nights ago that we ran through our usual dialogue –

Me: I'm still hungry, I think I need a second dinner.
Matthew: That's exactly what I was thinking. But, what about a dessert?!
Me: Lets do it…

And there you have it. Us in a nutshell.

What To Make?

We pondered for a bit and threw ideas back and forth until we decided on bars. It wasn't until much later that we decided they would be Peanut Butter Chocolate Protein Bars. See, we generally have a basic idea of what we want to make and tweak it to our liking, but this time we went into the kitchen with not a clue. It was slightly daunting, but mostly exciting!

We started by pulling out all the ingredients we would consider using in these mysterious bars:

Heavy Whipping Cream
Peanut Butter
PB2
Unsweetened Cocoa Powder
Almond Flour
Unflavored Whey Protein Powder
Butter
Cream Cheese
Vanilla Extract
Stevia
Crust? No Crust? Crust? No Crust? We did this for a while until we settled on a thick chocolate crust, and boy were we excited. It was our first big decision in a recipe we were creating from scratch! Matthew kept the momentum going (partially because he was tipsy) by suggesting PB2 for the peanut butter topping. I would have never thought of that and just gone for the natural crunchy PB we had in the fridge.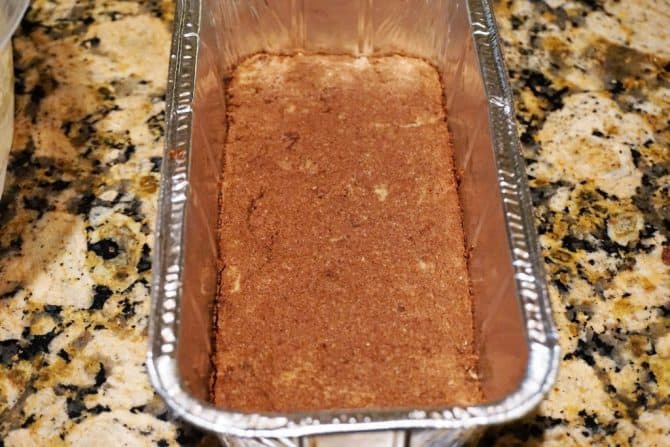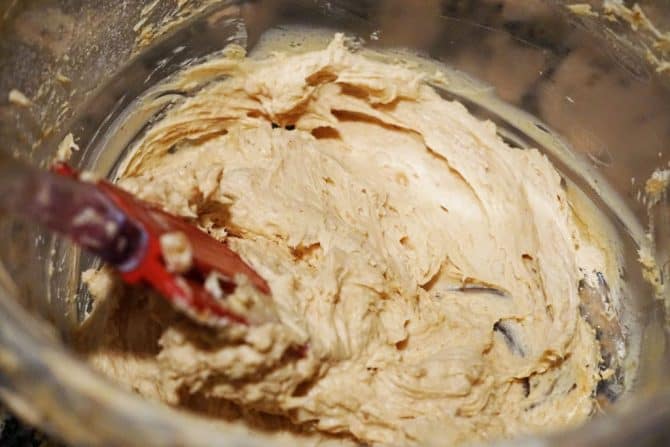 It came together all too well – I was Gollum and he was Smeagol, except less creepy. And, the Peanut Butter Chocolate Protein Bars were our "precious!"

Get Our Top 10 Recipes of 2016 E-CookBook Free!
The Final Product
At the end of it, we had processed, baked, whipped and froze. Lacking general patience I opted to pull them out as soon as I could! We looked at them in anticipation and agreed on one thing – even if it didn't taste great at least it looked great (and Matthew could get some pictures)!

Side Note: Just to give you a better idea of us, I usually try the food first because 1) Matthew is taking anywhere between 7 and 357 pictures of the food or 2) secretly he's scared and needs me to give him the thumbs up.

Side Side Note: Matthew just recently tried and discovered his love for hard boiled eggs and still has yet to try mayonnaise – this should give more clarity to his fear.

So I tried my first bite and looked at him and said "yes, definitely yes" and he couldn't have agreed more. He took a couple more pictures and we finished our bars. With another new recipe in the books I can now say that one of the best things about living with my partner is our impulse to make a second meal, and dessert too.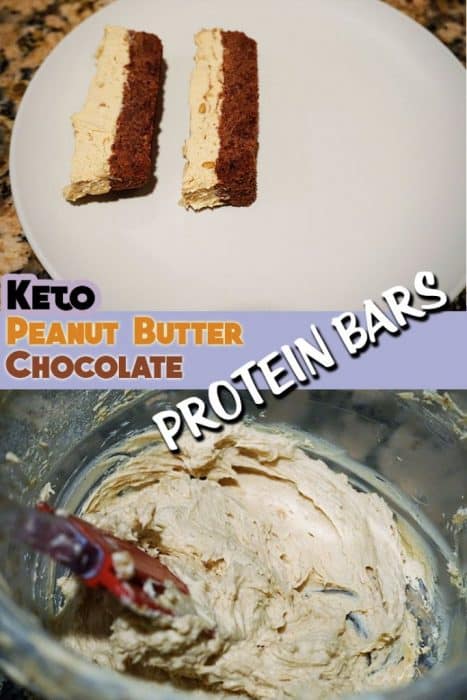 Nutrition
(Per Serving)

Calories: 164cals
Fat: 16g
Carbs: 3.7g
Fiber: 1g
NET CARBS:2.7g
Protein: 2.8

---
More Great Keto Snacks
5 Ingredient Keto Granola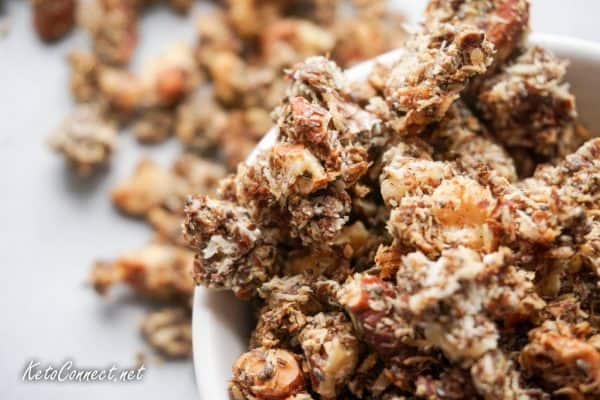 Keto Green Smoothie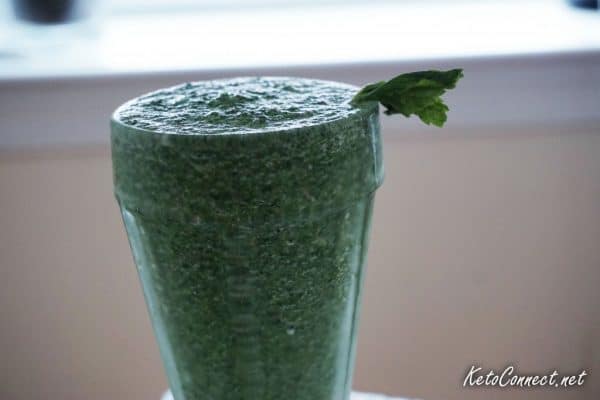 5

tbsp

Almond Flour

5

tbsp

Unflavored Protein Powder

3

tbsp

Coco Powder

4

tbsp

Butter

1/2

tsp

Vanilla Extract

1/8

tsp

salt

10

drops

Stevia
1

tbsp

Peanut Butter

4

tbsp

PB2

4

oz

Cream Cheese

(room temp)

2

tbsp

Heavy Whipping Cream

(unsweetened almond milk works also!)

20

drops

Stevia

1/8

tsp

salt
Combine all the ingredients into a food processor.

Pulse until graham cracker crust consistency is achieved.

Transfer from processor to bread loaf pan and press down to create an even surface (we used a 3x7, but feel free to double or triple the batch for a larger loaf pan).

Bake in 350 degree oven for 10-12 minutes.

Freeze for 20 minutes while making your peanut butter topping.
Combine all ingredients in a mixing bowl.

Mix well using a hand mixture to create a fluffy texture.

Layer on top of the crust and freeze for a minimum of 30 minutes.