The Simple Things
Toast is, and always will be one of my favorite foods. As a child, I watched my dad eat it every morning before he went to work, and eventually I started eating it every morning before I went to school. It was often even an afternoon or bedtime snack. As the years progressed toast played an even bigger role in my life – it got me through many rough hangovers! It was the only food that gave me hope I would make it through the suffering. It's something that I missed since starting keto, but now I have my go-to keto toast recipe!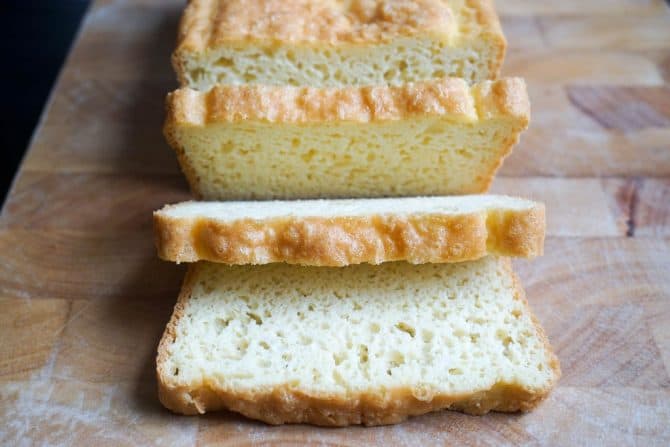 Unlike myself, you could say my dad is a man of habit, so naturally he still eats toast for breakfast every morning. However, as I slowed down on my drinking and decided to lead a keto lifestyle toast began to fade from my daily routine… until recently!! A couple days ago Matthew made the perfect loaf of keto bread (showcased in this recipe). So now I can once again relive childhood memories and the hope of a renewed, hangover free self while making a fresh piece of keto toast. While the hangovers have lessened the toast making has increased, and I'm back to eating it for the simple fact that it is keto toast. Wouldn't you say simple is always better?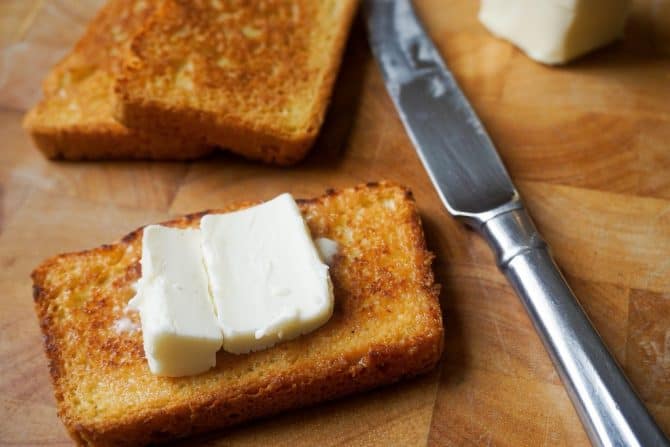 So Many Options
When we speak of toast we no longer just mean slathering butter onto a warm piece of bread, although that is my favorite way to eat it! Society has transformed and so has it's toast! This means we have options, guys – avocado, eggs, peanut butter, cinnamon sugar, jams and jellies, and even fire roasted chili peppers! Need I go on?! You can dress it up or dress it down, but the simple fact will remain that it's still good old toast, and isn't that comforting on some level? In this recipe that we've created just for you we wanted all flavor profiles to be triggered and colors to pop. When you see these pieces of keto toast you'll feel an instant desire to say "I love you" and that's ok with us!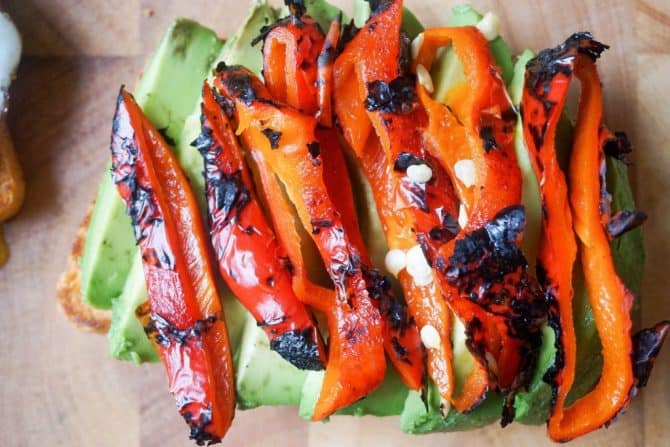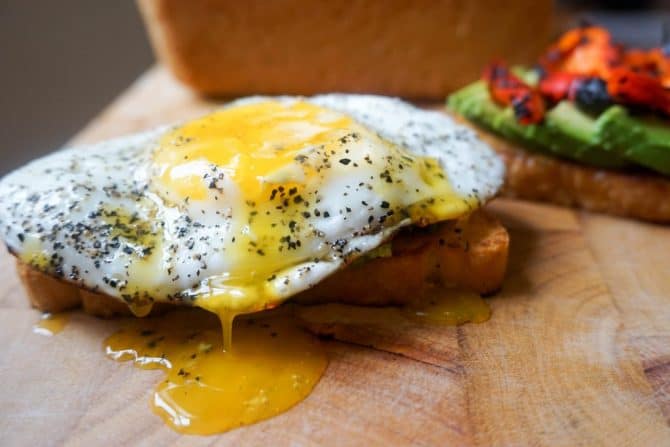 So, did you say it?!? (We know you did!)

Versatile

The best part about this recipe is that all you really need is our keto loaf! Everything else is strictly in your hands. Layer, smother, spread and top. As much or as little as YOU want! As I mentioned above, we wanted your taste buds to scream out in joy and your eyes to tear up with happiness so we opted to layer one piece with a perfectly ripe, mashed avocado and an over easy egg. When you cut open the yolk the fatty, gooey liquid will slip out and dress everything below it. As for the second piece we took a bit of a risk and roasted up some chili peppers to layer atop some sliced avocado. The slight crunch of the peppers combined with the creaminess of the avocado will leave you wanting more. So, does it get any better? I think not.

Go ahead and enjoy this meal anytime of day! Whether you're a person of habit like my dad or love toast as much as I do, this is the perfectly balanced meal for you!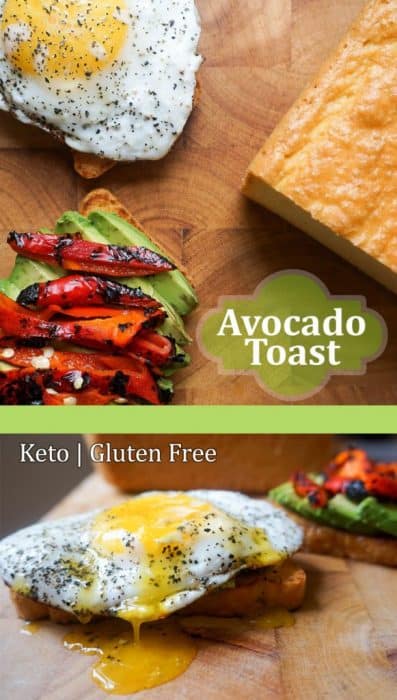 Get Our Top 10 Recipes of 2016 E-CookBook Free!
Nutrition
(Avocado Toast w/Egg)
Calories: 270
Fat: 15g
Protein: 20g
Carbs: 8.25g
Fiber: 6g
Net Carbs: 2.25g

2

slices

KetoConnect Bread!

Recipe Here

1

medium

avocado

1

medium

poblano pepper

1

large

Egg

salt/pepper
Avocado Toast With Fried Egg
Toast a slice of bread. I like to toast it in a nonstick pan with w a little butter, but a toaster will also work.

Lightly mash half of an avocado. I like to leave it pretty chunky, but whatever suits your fancy. Spread the avocado on the toast.

Fry up a sunny side up egg - Crack an egg into a nonstick pan with some butter. Cook until the egg white is solid and the yolk is still runny.

Place egg on top of avocado toast, salt and pepper to taste and enjoy.
Avocado Toast with Fire Roasted Poblano Pepper
Toast a slice of bread. I like to toast it in a nonstick pan with w a little butter, but a toaster will also work.

Slice half of an avocado and fan out onto the toast.

Roast a poblano pepper over an open flame until lightly charred. If you do not have a gas burner this can be done in the oven on broil, or in a pan on high heat.

Slice the charred poblano and top the avocado toast. Salt and pepper to taste. Enjoy!